Trends
BOTANICAL BEAUTY
Decorate your walls with the latest botanical trends! Dried plants, oversized bouquets and gorgeous greens are on our radar.
It all started with the pampas grass, now dried and delicate grass, seed pods and plants have made it clear they're here to stay. The light beige hues and crisp texture make this trend a perfect match for the minimalist home.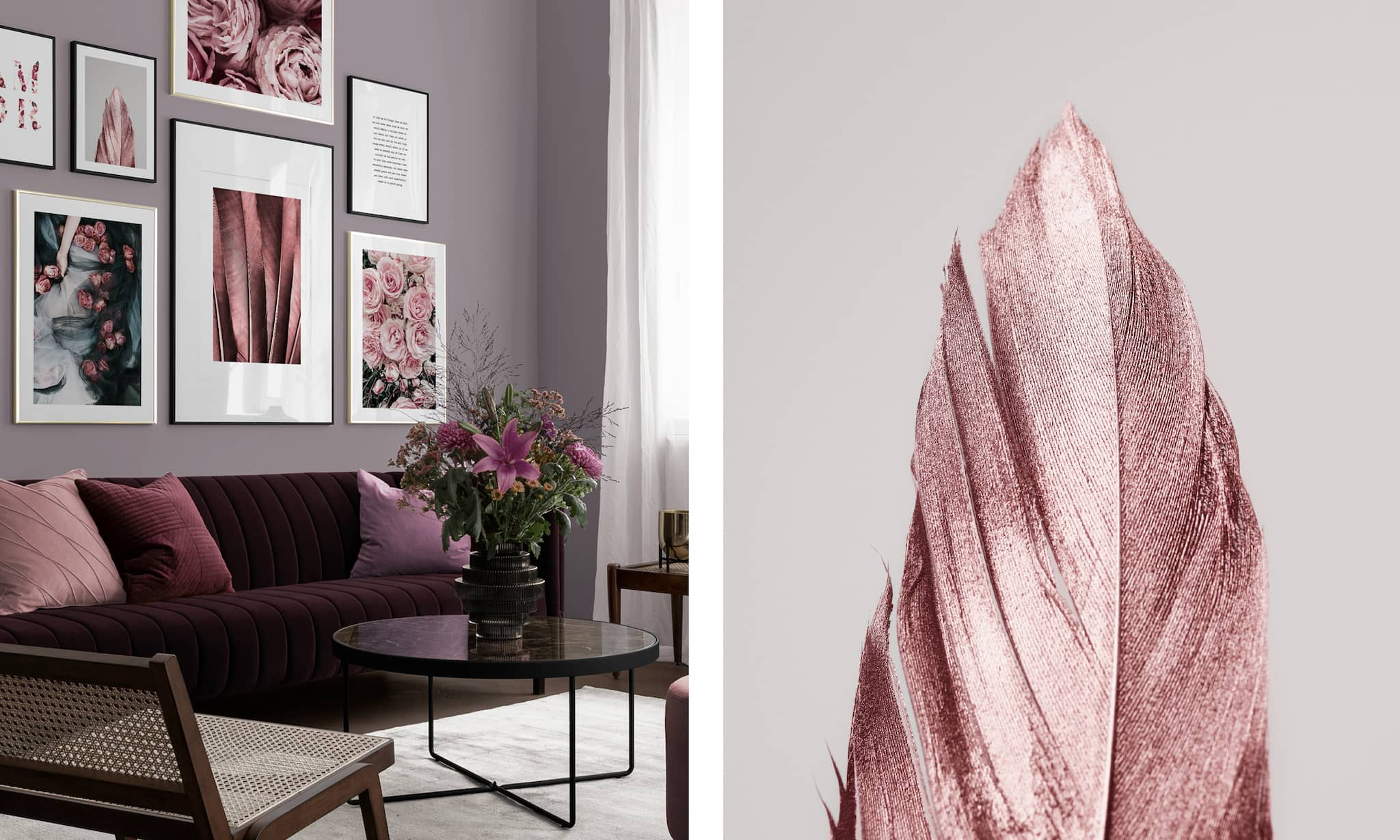 Match an oversized bouquet with beautiful floral prints in berry shades. Mixing purple, pink and red make for a dramatic and modern look and when it comes to the floral trends this season think - the bigger the better!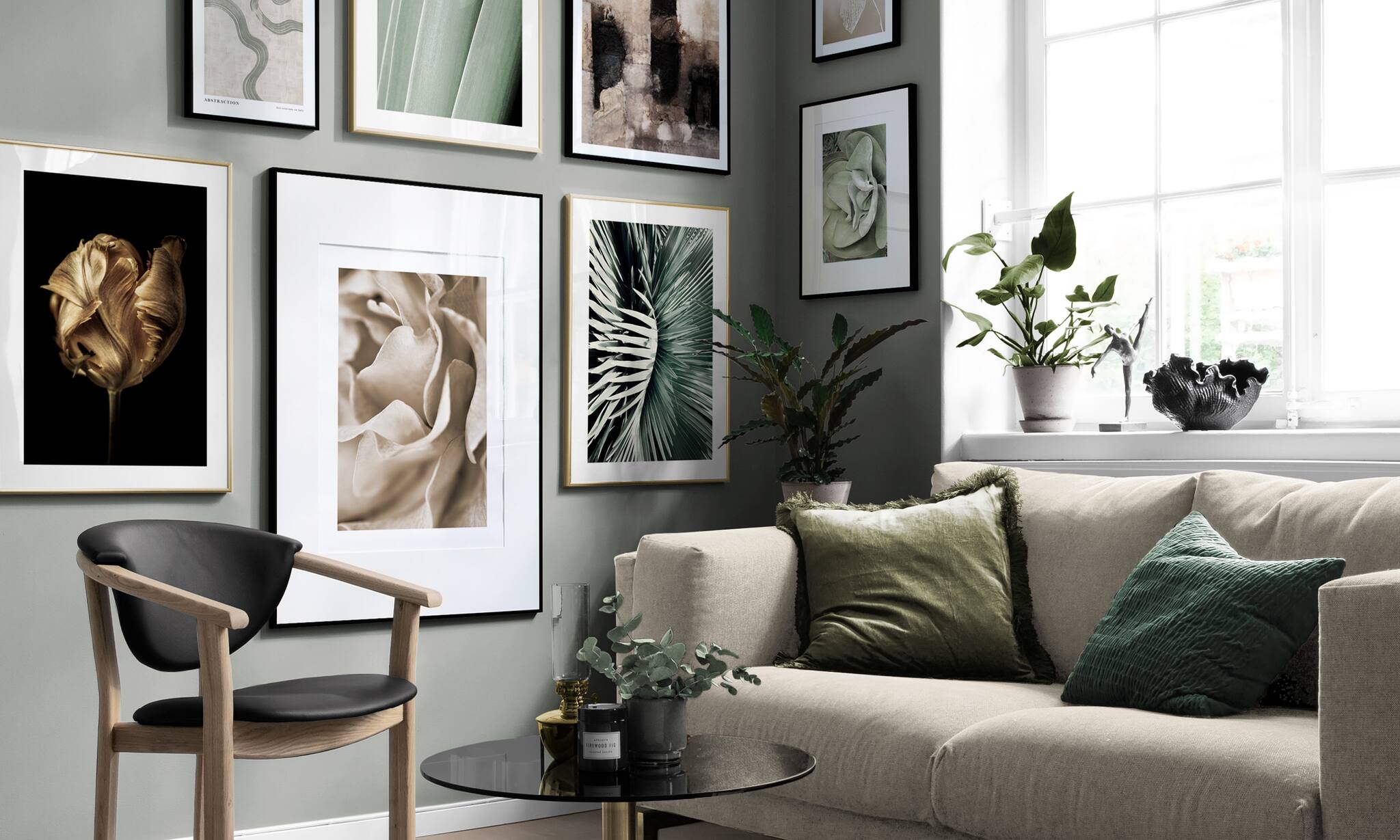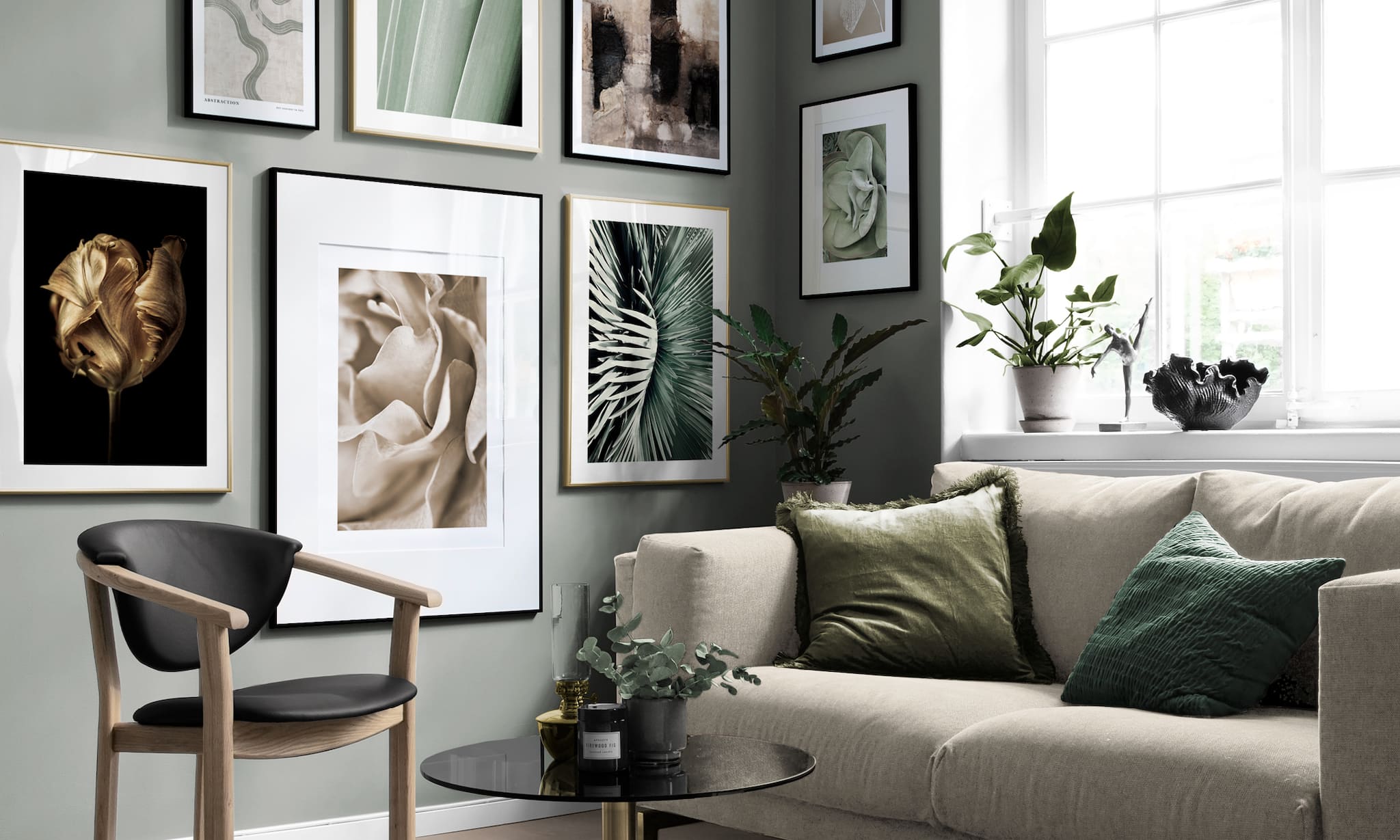 Green leafs are a classic choice both when it comes to motifs and actual plants. This season ferns are making a comeback! Also, philodendron and alocasia zebrina are plants that are moving in for autumn.