Trends
3 WAYS TO DECORATE WITH SPRING'S TREND COLORS
Decorate with spring's trendiest shades! We show three examples in which the same room gets a makeover with the help of posters from our newest arrivals in the season's hottest colors: mint green, pink, and blue.
We guide you to spring's trendiest colors with a selection of inspiring designs - in mint green, blue, and pink.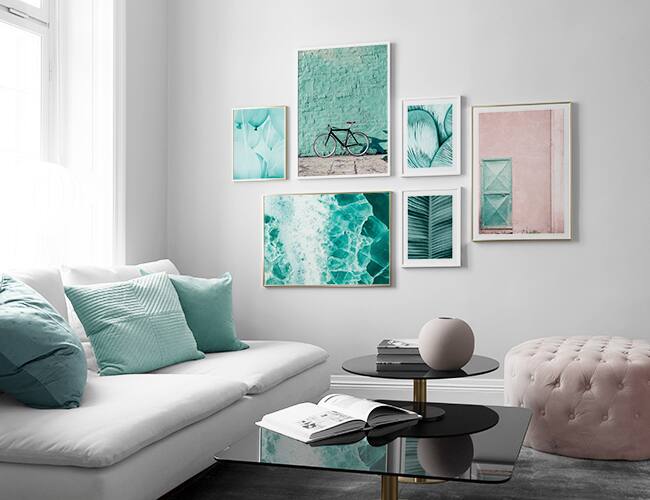 First off… mint green!
Mint green is a refreshing pastel that, thanks to its light, crisp shade, adds life to your decor. Transform your home into a modern and dynamic space by adding pops of mint green with e.g. decorative pillows and prints.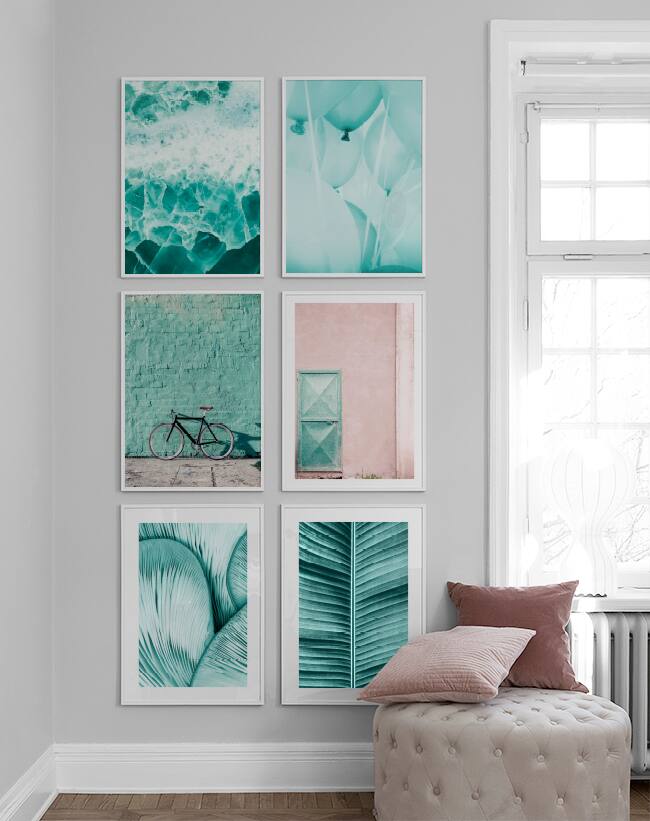 Among our new arrivals in a mint green color scheme, you'll find posters featuring architecture, art, and tropical touches in the form of beaches and palm leaves.
If you need that extra push to take the plunge towards embellishing an entire wall with art, make sure to browse our gallery wall inspiration here.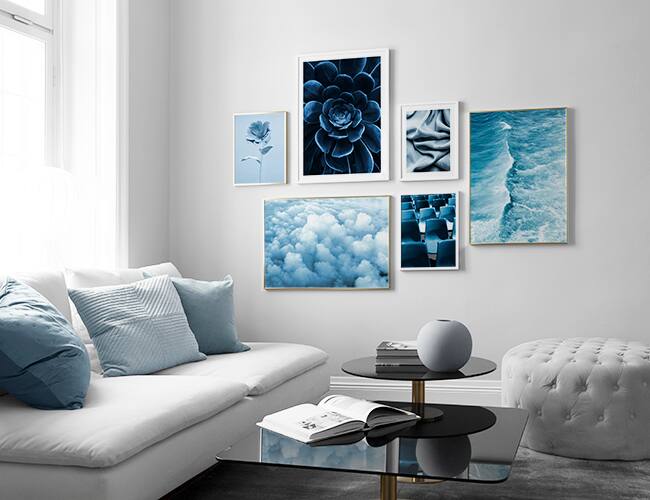 Next up… shades of blue!
Having a moment in the world of interior design is the use of blue as an accent color, with accessories and posters in various hues of the color added in to make the home a stimulating and vibrant space!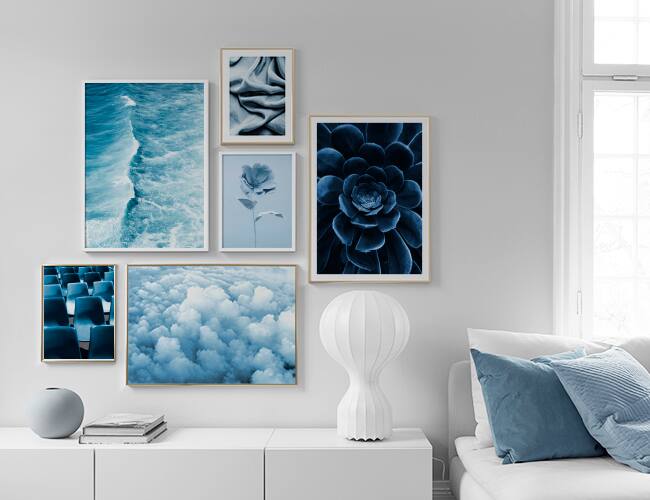 Tip: Mix different sizes and frame colors for your posters to create a fascinating overall look.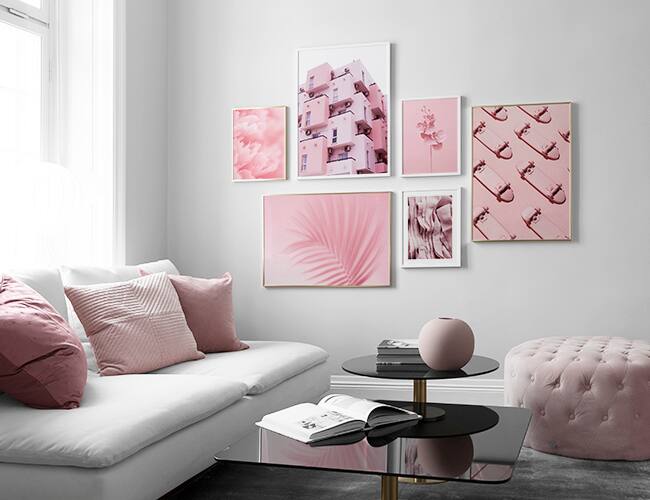 Last, but not least… pink!
The color is trending within both fashion and interior design, and can be made either romantic or more edgy with the right styling. Our posters come in shades ranging from intense pink to powdery pastels, and look great in a minimalist interior. Designs featuring buildings and patterns give your prints an exciting, graphical characteristic.
Click here for even more pink inspiration.