Trends
Every shade of blue
Shades of blue: infuse your decor with a gorgeous deep blue color palette - in the form of wall art! We highlight the indigo blue hue in our newest arrivals - in everything from modern photo posters and illustrations to abstract art.
A growing trend within interior decor and design, and one of this year's hottest colors: blue! Some of our most popular posters right now feature a plethora of blue shades.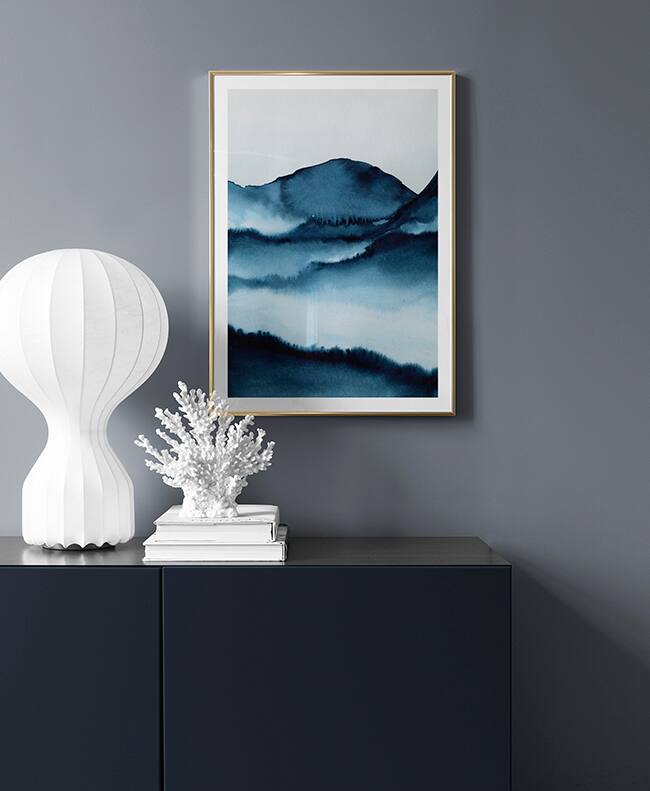 A blue color palette can be combined in an infinite number of ways! With a common theme in your gallery wall, it's easy to mix and match designs from various genres and styles without it feeling cluttered.
The color blue is said to lend calm, and is therefore ideal in e.g. a bedroom or living room in order to create a relaxing atmosphere. A lighter blue shade has a tendency to feel cool, so we recommend adding posters featuring touches of gold to give the room a warm and luxe feel!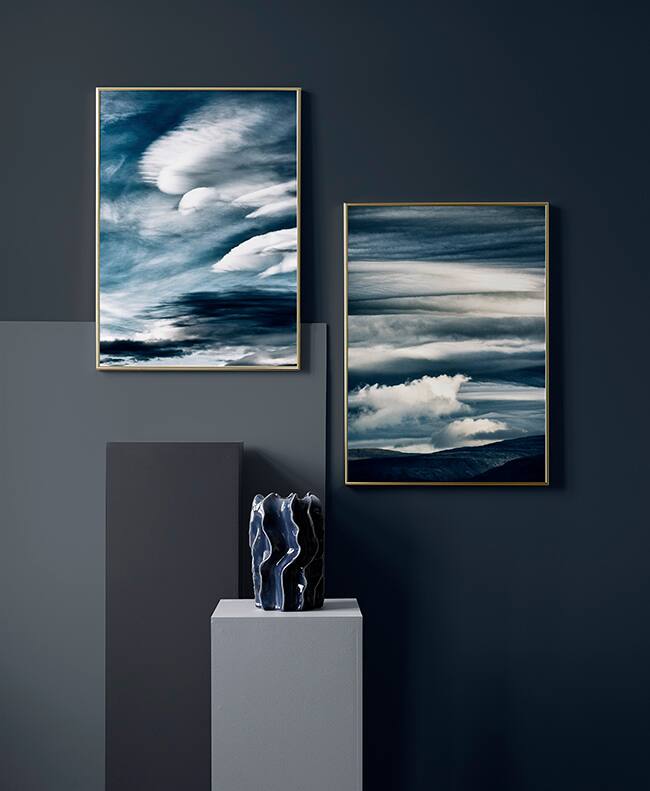 Another tip is to combine two posters in the same style, as seen here, where we've matched two designs of the same beach. The photos are abstract to the point of giving the illusion of a painting! Check out our category Perfect Pair for similar inspiration.
Shop our favorite blue looks