Trends
Get the look: Beige Balance
Welcome to the new neutrals: 60s and 70s nostalgia mixed with modern minimalism. This trend ties together sophistication with a serene lifestyle that places relaxation at the forefront.
Beige is here to stay - but we're turning the warmth up a notch. Warmer hues and muted-tones bring a retro feel, and fluid shapes create a relaxed, zen-like atmosphere. Want to get the look? Here are some tips for bringing the Beige Balance trend to life.
MANIFEST YOUR MINDSET
Consider how you want to feel, and design your space accordingly. The Beige Balance trend ties together serene shapes and a muted colour palette of warm tones to make you feel at your most peaceful, no matter what the world throws at you. Choose abstract art prints, calming photography, or mindful quotations that give out zen vibes so that you can truly enjoy your space.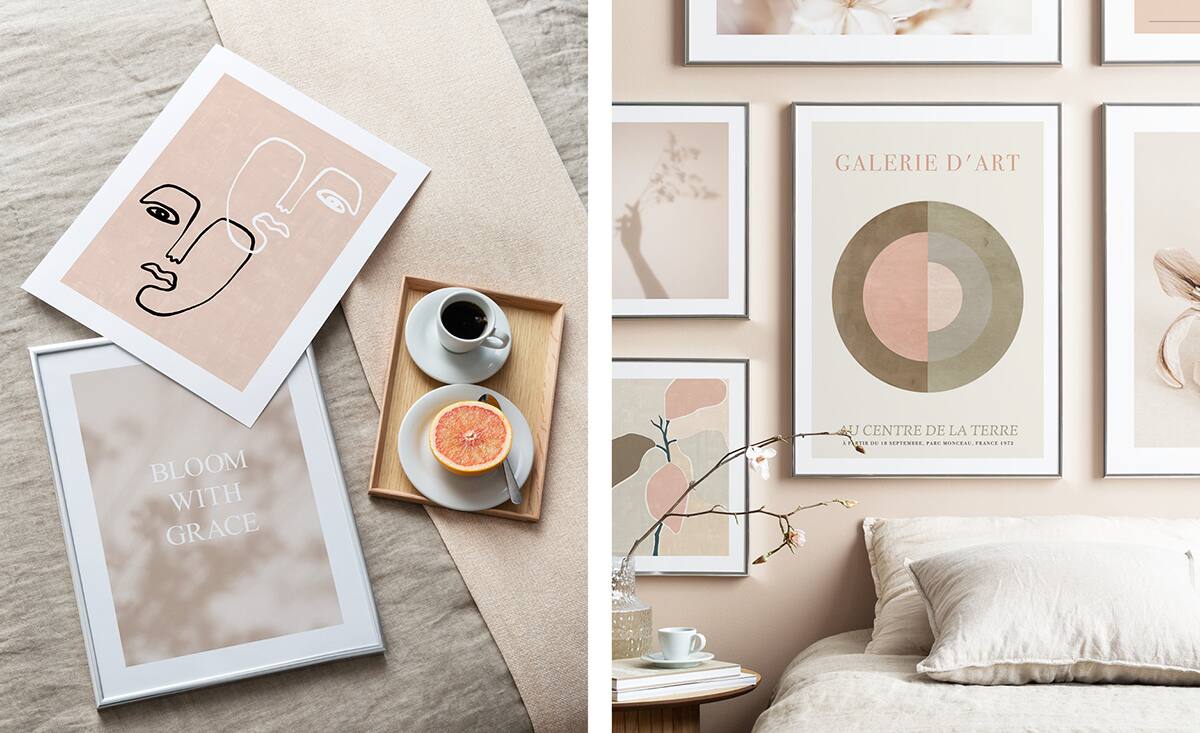 FEEL MORE FEMININE
Create a sophisticated, feminine vibe with a nod to the 60s and 70s by mixing textures and shapes, focusing on soft forms. Why not pair graphic art pieces with curved statement-furniture, or offset cosy fabrics with silver frames? Use your creative intuition to mix feminine floral prints with line art and minimalist photography.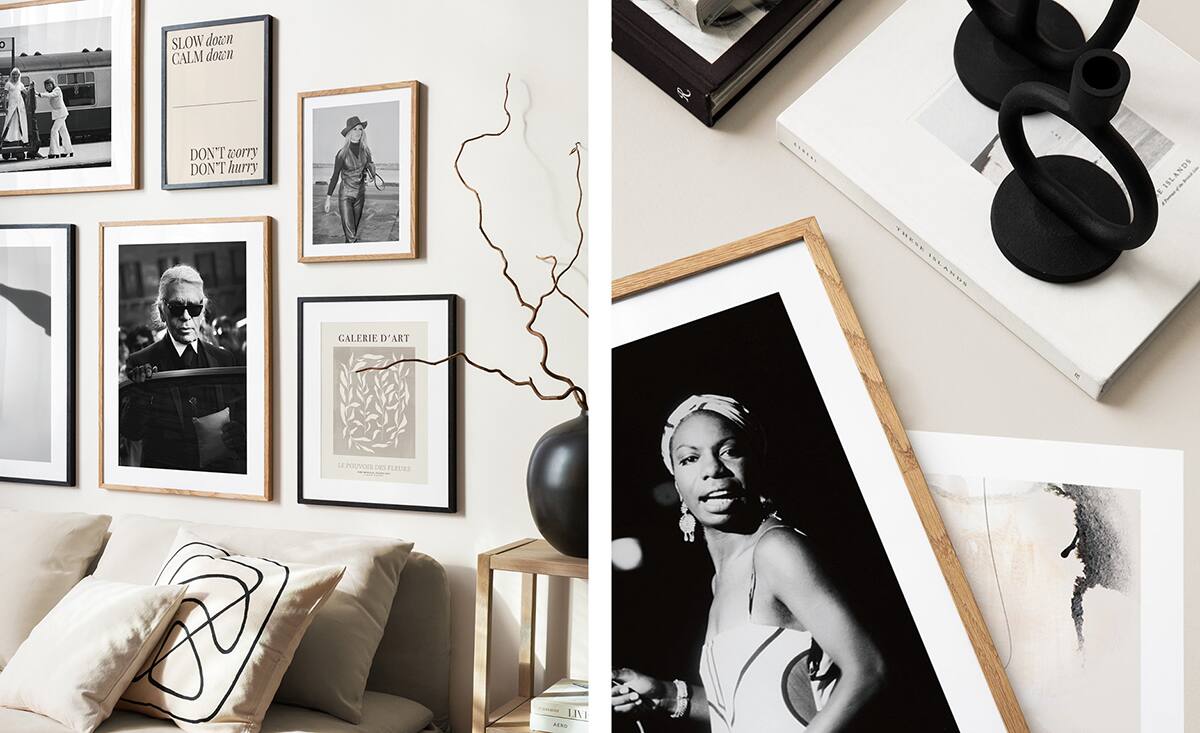 BRING IN BOLD ACCENTS
Juxtaposing warm neutrals with dark brown or black accents helps to create definition. A great way to bring in bold accents is to select black or wooden frames for art prints that have mostly beige or monochromatic tones. Add an extra layer of sophistication by incorporating vintage photography or other black and white prints.