Trends
Get the look: Brown Eclectic
After a decade of cool grays and bright whites, this is the age when we let the warmth back into our homes. Soft yet elegant, the shades of brown trending this season are an ode to the 70s translated into a modern aesthetic.
Goodbye gray, hello brown! If you think about it, it does make sense. The color brown is deeply ingrained in our lives already. It's the color of the earth, of beautifully worn leather couches handed down from one generation to another. It's coffee, and chocolate. Shades of brown remind us of nature, of materials such as wood and wool. Both cozy and classy, brown shades are tipped to set the tone for how we decorate our homes in the decade to come. Brown is no doubt our new go-to neutral. Here are three ways to get the look with wall art from Desenio.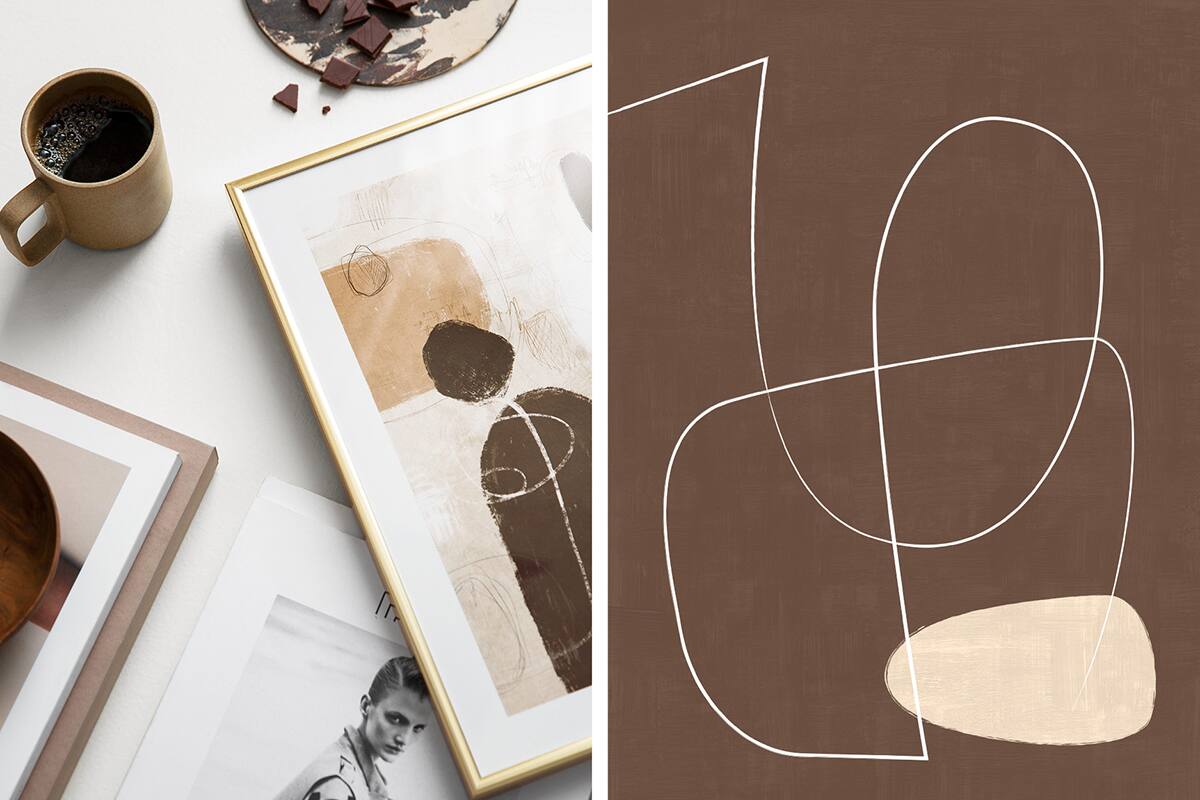 Tone-on-tone layering.
If you think about brown as just one color, think again! There's a whole range of shades to explore in this color family. Lighter sandy shades blend well with richer chestnuts and chocolates, or add a bit of spice with ochre! Make this trend your own by layering tone-on-tone, choosing art prints that feature the same colors in different saturations. Tone-on-tone is a technique that truly gives personality and depth to a room!
Create a home art gallery.
One of the key characteristics for this trend is mixing different materials and colors, creating an eclectic and personal space. How do we do this? Go all-in on the details! Create a home art gallery with art prints that fit right into this trend. Choose abstract styles in shades of brown and beige and mix in some photo art to make your gallery more personal. Let your art take center stage!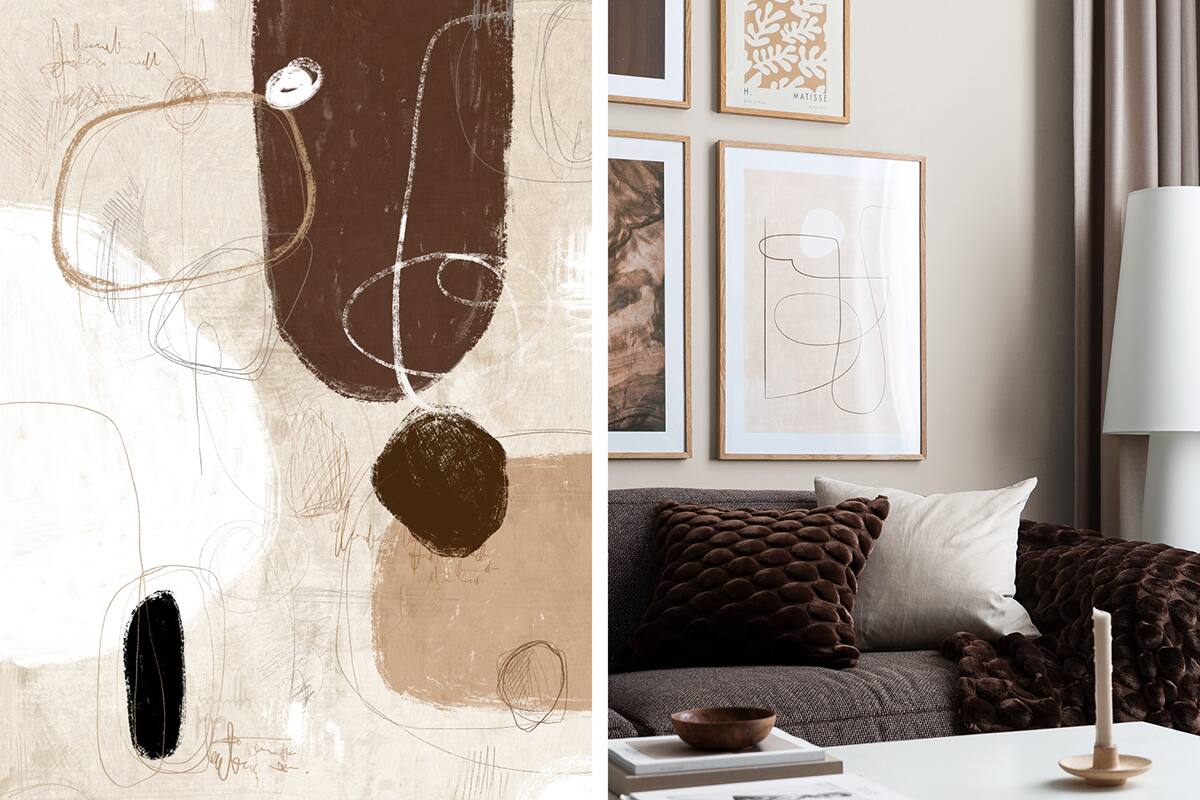 Think about the framing.
To nail this trend, consider which frames you use for your art prints. We suggest going for wooden frames throughout (we have wooden frames in both black, oak and light wood) and mixing in our gold frames for a bit of added luxury. Black frames create contrast and look great with black-and-white photo art. For a softer feel where your art is the focal point, try a natural wooden frame.