Trends
Get the look: Dark Drama
It's time to bring the drama! This fall we're welcoming dark tints into our homes in the form of interiors and of course, art. This trend is a dramatic take on minimalism as we know it.
Not everything is black and white, even though it might seem that way at first glance. Dark tints of green, brown, blue and charcoal create a dramatic and elegant look, using these tinted colors as a base. A new spin on minimalism, Dark Drama turns our ideas of what a calm and peaceful home looks like upside down, using whites as accents to compliment darker base colors. Clutter free with clean lines, this trend encourages us to retreat from the world and unwind.
Go big!
This trend is all about creating drama with contrasts, so don't be afraid to let your art pieces stand out. When creating this look at home, opt for a big gallery wall acting as the focal point of the room. A statement piece is also a good idea; try placing two larger prints next to each other for an elegant look.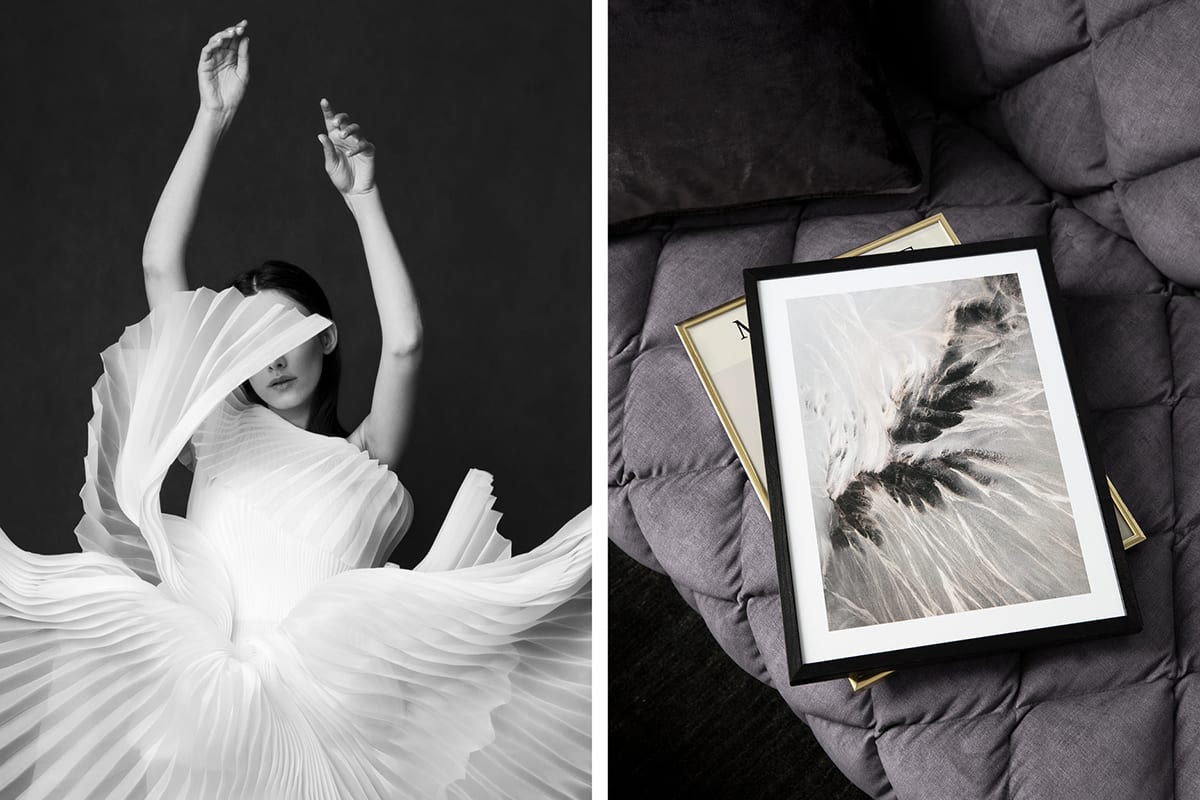 A touch of luxe.
A dark room looks great with gold details, adding a luxurious touch to the space. Choose gold frames to match your art prints and incorporate gold with other home accessories, too.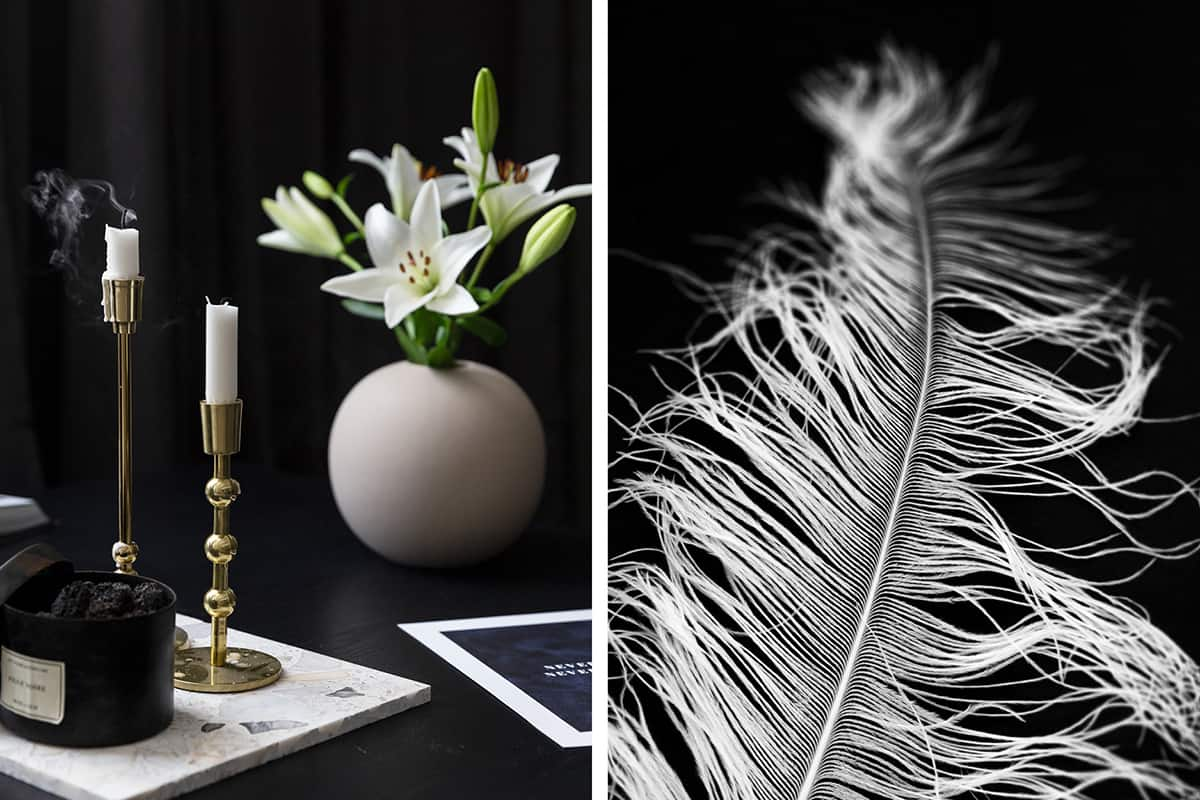 Monochrome art.
When it comes to choosing art for this trend the answer is simple: go for black and white! Monochrome styles like black-and-white photo art fit this trend like a glove, but don't miss out on our new abstract styles in darker tints and with gold foil stamping.