Trends
Get the look: Modern Heritage
Bring the understated luxury of the English countryside to your home this fall! Be inspired by rich color palettes, rustic details, and moody green fields from a rural idyll where elegance meets practicality.
Fall means a slower pace, cozy evenings indoors and long walks in nature. One of this season's top trend stories, our Modern Heritage, makes us long for the seasonal shift that awaits. Understated luxury inspired by the English countryside encourages us to decorate with rich greens and berry reds this coming fall. Get the look in these three simple ways!



Bring nature in.
If you've ever been to the English countryside, you know that the natural scenery is both breathtaking and truly grounding. Deep green forests, rolling hills and moody skies are all characteristics of the countryside. This fall we're launching many art prints that allow you to bring stunning nature views and romantic florals to your walls!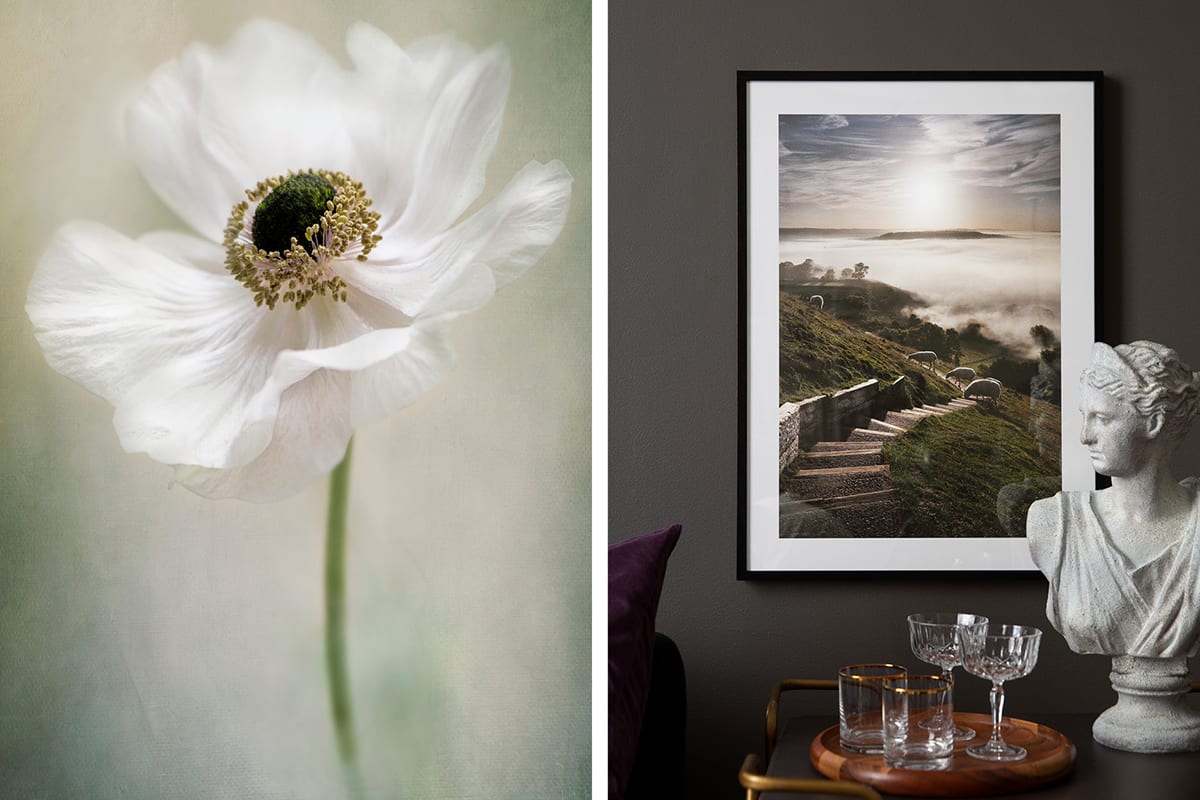 Patterns with history.
By the start of the 20th century, wallpaper was used in just about every home in Britain, decorating the rooms of the wealthy and poor alike. One of the best-known wallpaper designers, dating back to the 1850s, was William Morris, whose influence on the industry lasts to this day. If you're not ready to take the leap in covering your home floor to ceiling in a pattern, try adding an art print to achieve the look!
Make space for color.
A nice way to incorporate this trend into your home is to apply the characteristics of Modern Heritage to one specific room. A home office or living room are both great spaces to explore this trend, adding elements such as art, fabrics and deeper colors to create the warm and welcoming feeling this trend is all about.