Trends
Get the look: Moroccan patterns
With fall just around the corner, we turn our attention to oriental patterns and color schemes. Achieve the look using earth tones in orange, brown, and sand, complemented by bright accent colors such as red and blue. Let the world-renowned Moroccan architecture inspire you in putting the finishing touches on your walls!
Give your home a calm feel with our new arrivals in the Photo Art category, featuring Moroccan arches, fountains, and windows. Add oriental patterns and captivating colors to your decor with the help of our posters, with motifs taken from the fashionable metropolitan city Marrakech, also known as the "Red City".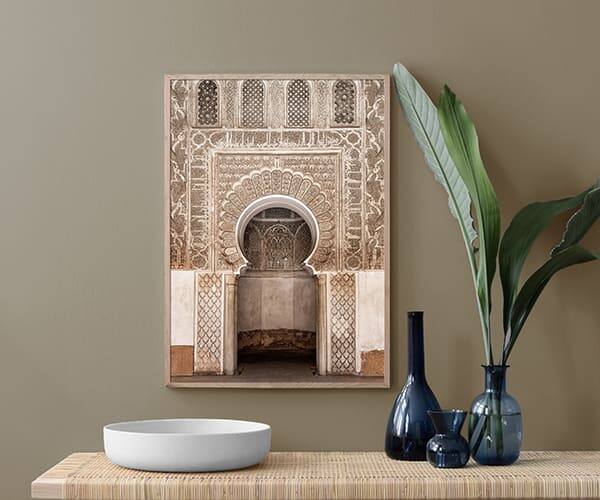 Tip! Decorate with posters paired with one or several living green plants for a lively and exotic feel. The strong colors become the centerpiece in the room, and goes perfect in an oriental design style.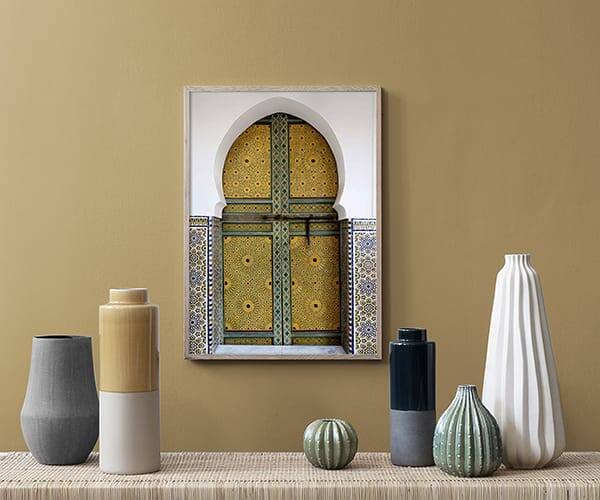 The colorful patterns in turquoise and yellow shades mixed with beige and gold add a balanced look to your decor, and give the posters their unique character. Photo art simplifies the process of updating your wall art easily depending on the season and prominent trends, and is a great way to give an entire room a face-lift! Make a large print the focal point, or match several posters into an elegant collage.


Get the look: