Trends
Get the look: Natural Living
Immersing ourselves in nature can relieve stress, improve focus, and bring peace and harmony to our lives. The Natural Living trend is about using organic materials and feeling the positive emotions associated with the great outdoors, no matter where you are in the world. Get inspired by the chic, rustic charm of Provence and bring the power of nature into your home.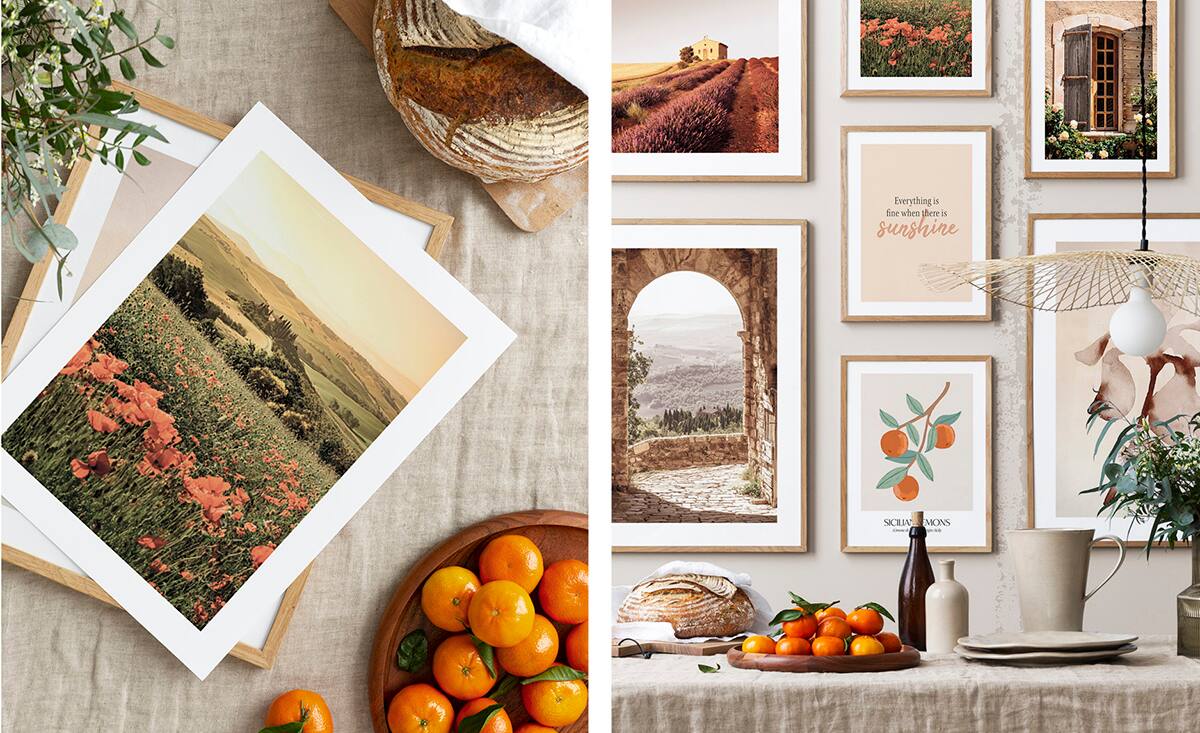 GET DOWN TO EARTH
Sometimes, the simple life is the best life. Earthy tones bring a wholesome and welcoming vibe to a home, helping you to feel grounded and centred. Get back to basics by choosing colours and textures inspired by country living. Choose prints in a mix of hues, from deep browns to desert reds, to build a cosy and authentic feel.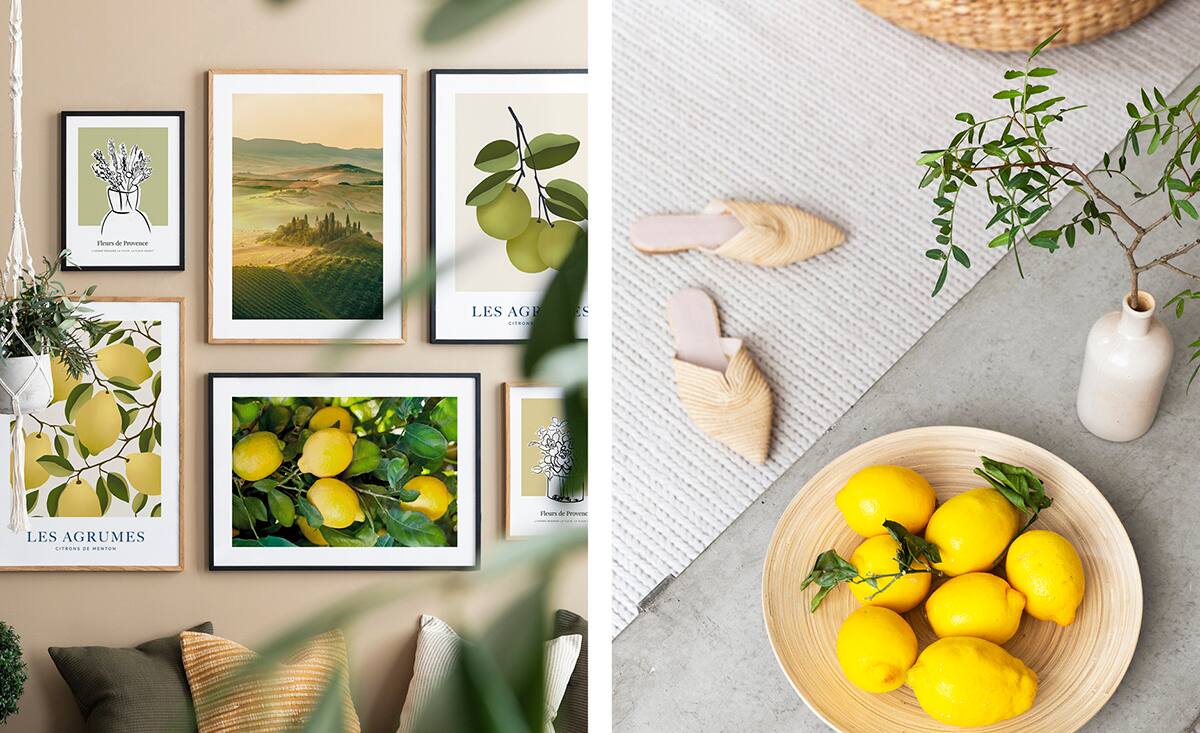 BRING THE OUTDOORS IN
A key part of the Natural Living trend is to blur the boundaries between inside and outside. Let fresh air blow into your home and uplift your spirits. Welcome meadow greens, citrus yellows, and natural wooden textures to open up your space and to enjoy the simple luxuries of nature. Ignite the senses by incorporating culinary-inspired prints such those featuring zesty citruses into your space to tap into the feeling of the Provence.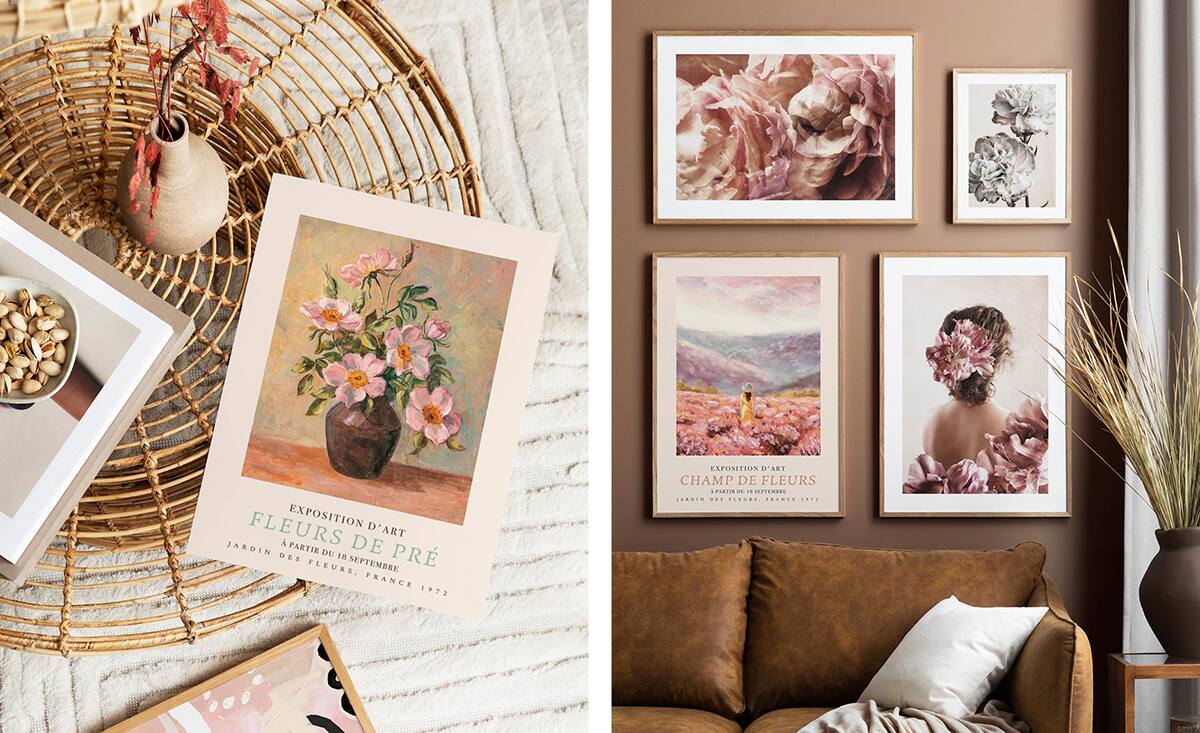 ALWAYS ADD FLOWERS
Florals never fail to add another dimension to a home, so why not make them a permanent feature? Pair prints with handpicked bouquets from the garden for a summery vibe. Choosing wooden frames for your floral prints will make your home feel feminine, natural, and cosy.