Trends
Get the look: Pastel Paradise
Pastel colors are proven to have an uplifting effect on your mood. Adding these colors to your walls is the perfect way to create a joyful, surprising, and playful vibe in your home. Whether you'd love a home bursting with color at the seams, or prefer a calmer space with soft accents, there are so many ways to make this trend work for you!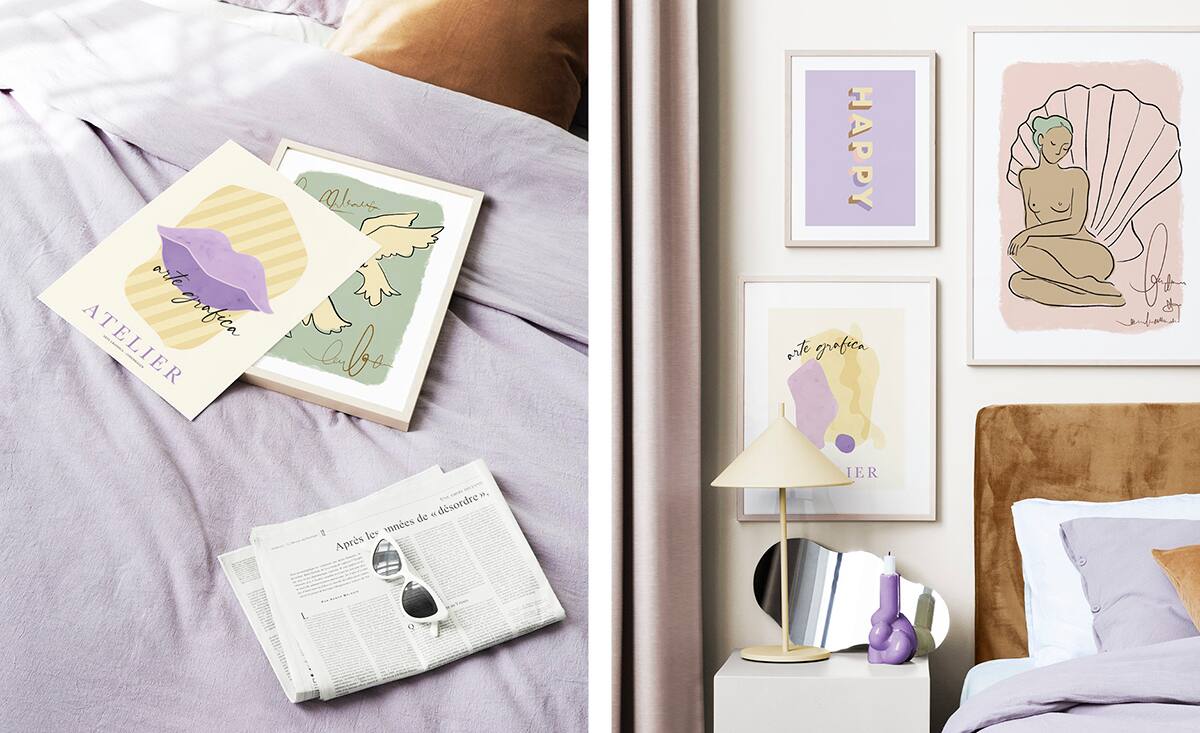 BE BOLD
If you're ready to embrace pastels in your home, using on-trend bold colors is a great place to start. Try selecting one key color as a feature, and bringing in other surprising shades as accents. Adding colorful frames and accessorizing with home decor will create a whimsical and playful feeling.
ADD PLAYFUL ACCENTS
The Pastel Paradise trend can also be implemented more subtly by incorporating muted accent colors. Choose prints with softer shades and select frames in white or silver for a more toned-down interpretation of the trend.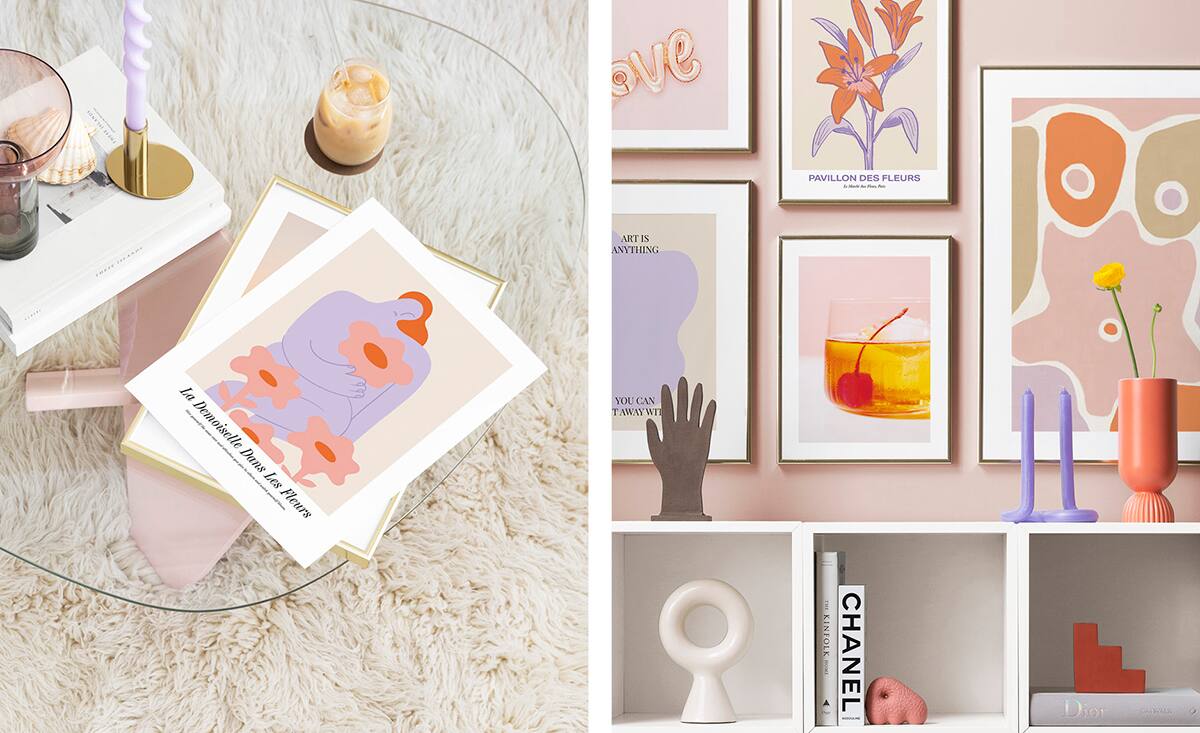 DARE TO BE CREATIVE
Let your creativity run wild! This trend is all about playfulness and delight, so it's up to you to experiment with what that means for you. There are no rules: mix prints in any way you wish to create your own pastel paradise!