Trends
GET THE LOOK: ROMANTIC REBELLION
Introducing Romantic Rebellion, one of Desenio's AW21 trend collections! Bring your personality to life in your home by choosing art that's as bold as you are.
"The Romantic Rebellion trend is a chance to embrace glamour and opulence within your interiors. Baroque imagery is remixed with a modern and edgy twist to create a playful vibe," says Annica Wallin, Creative Director at Desenio.
Whether you want to create a beautiful thematic experience in your dining room or add bold pinks to your bedroom, it's time to get creative and reimagine your walls.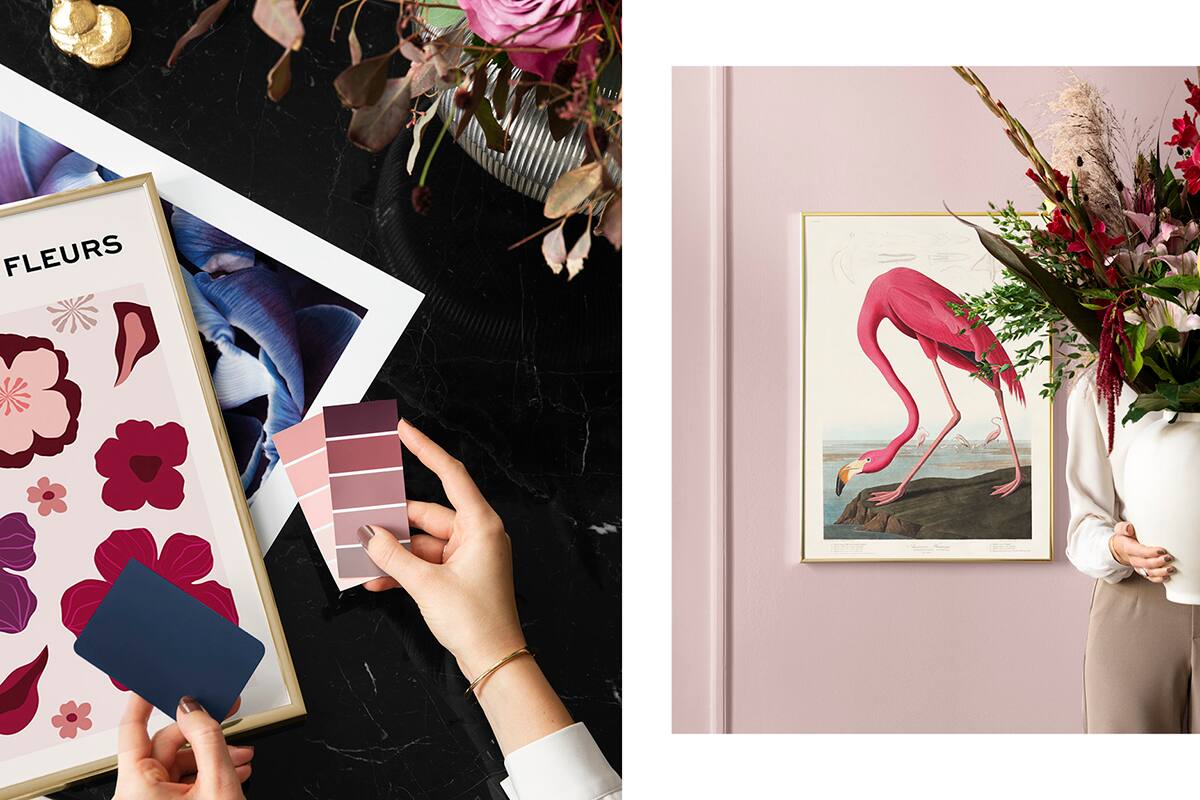 THE COLOR PALETTE
Mix shades of pink together to achieve a layered and bold aesthetic. Two of the trending pink shades are Garnet Rose and Rhododendron. If you want to add an accent color, consider a touch of Medieval Blue.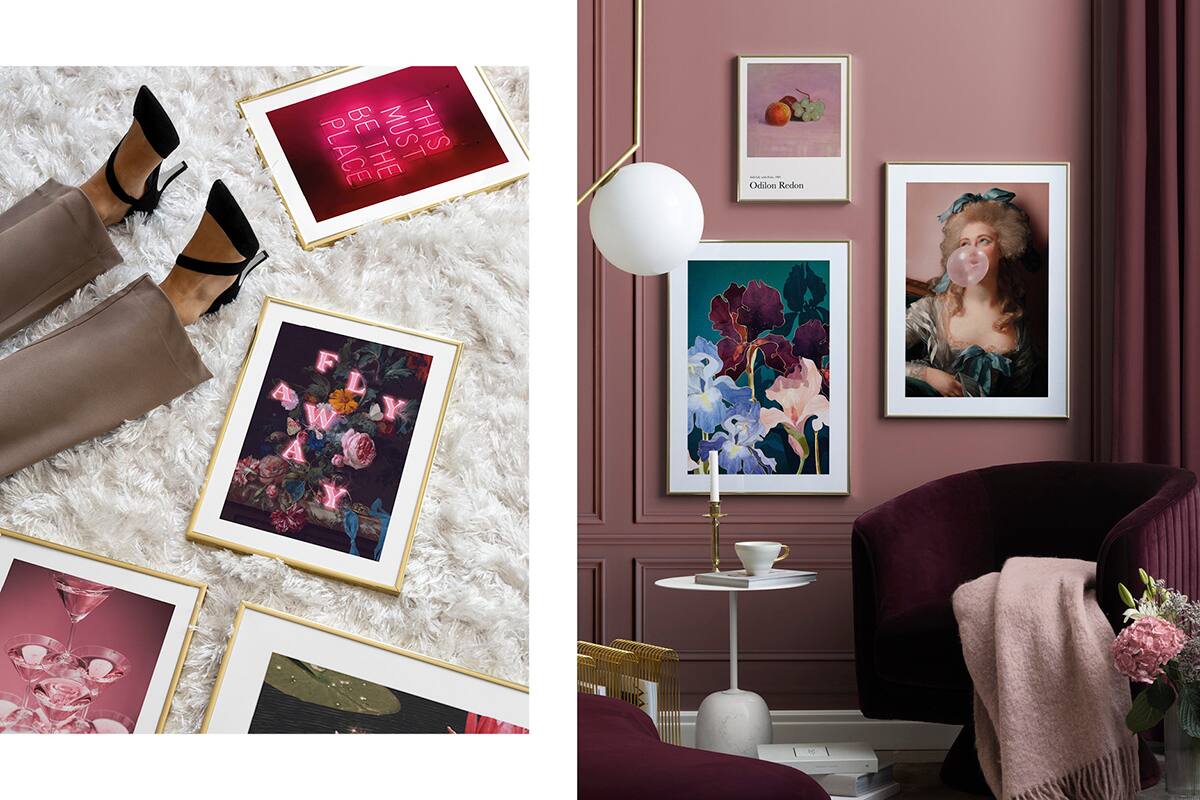 THE KEY PRINTS
If you love the modern take on baroque portraits, the Bubblegum Princess print is a must for you. It works both as a stand-alone framed print or as part of a gallery wall.
Choose the Fly Away print if you love florals but also want to add an edgy and on-trend feeling to a room.
All prints in the Romantic Rebellion trend collection work perfectly together, meaning that you can mix and match your favorites and easily get a great result!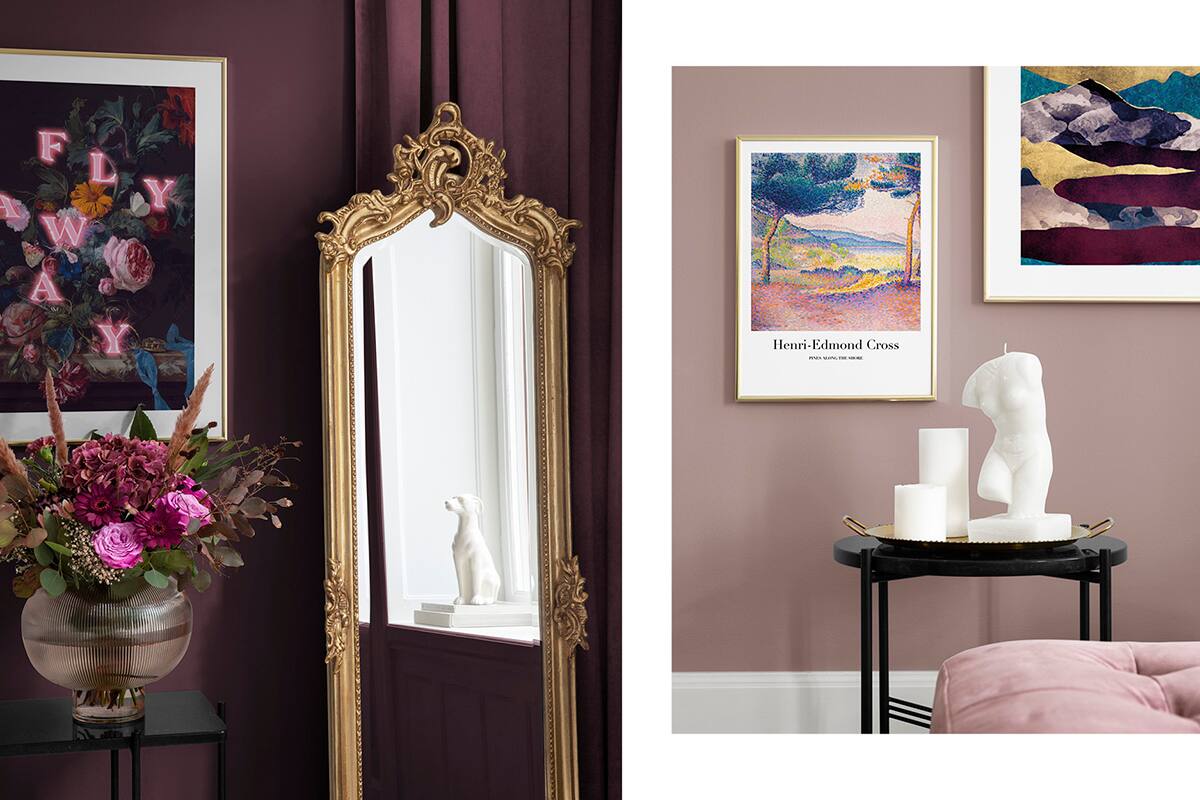 THE FINAL TOUCHES
Complete the Romantic Rebellion look by adding a baroque-style gold mirror - perfect for a selfie showing off your room! Body figure candles are also trending right now and will add an extra dose of glamour.