Trends
Get the look: Serene Spaces
It's time to open your curtains and windows wide. Let sunlight and fresh air into your home and look forward to a brighter future with more peace and clarity. This is what the Serene Spaces trend is all about - clean, light spaces that make us feel at our most tranquil. Are you ready to get the Serene Spaces look?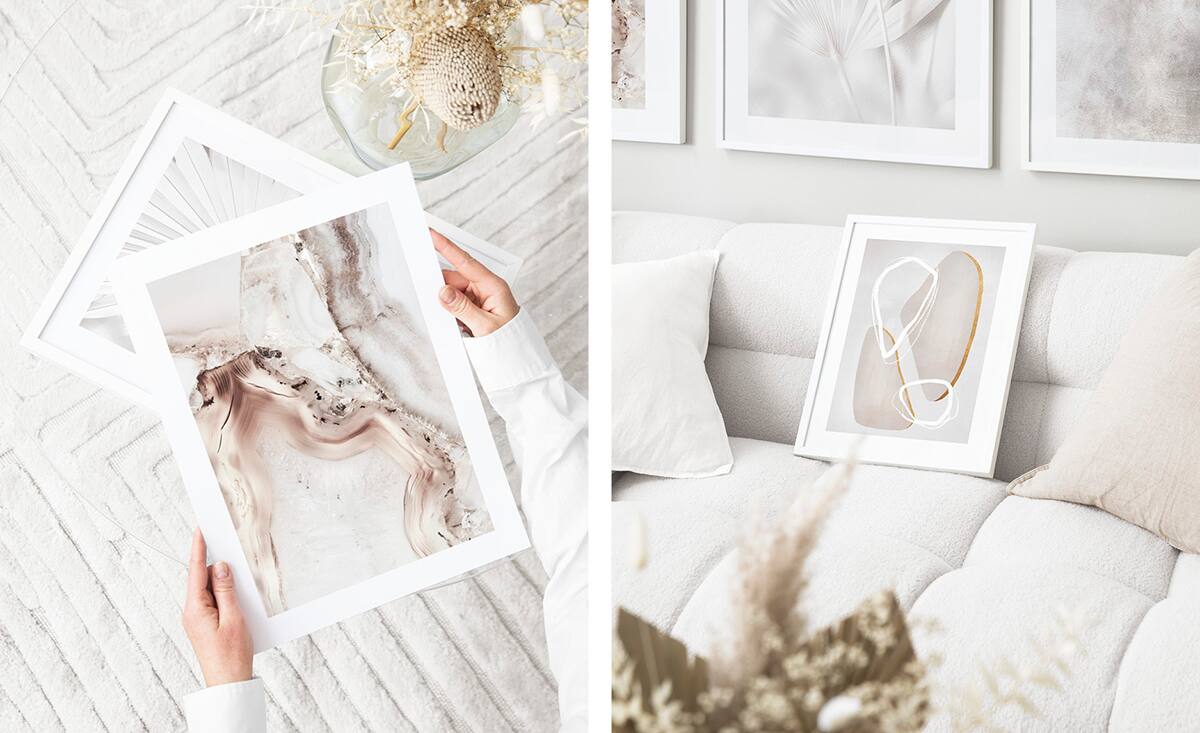 LESS IS MORE
Declutter your home and focus on reclaiming your space through simplicity. Prints with white and cream tones can help to make your home more spacious and calming. Work on maximizing light by working with glass elements in accessories.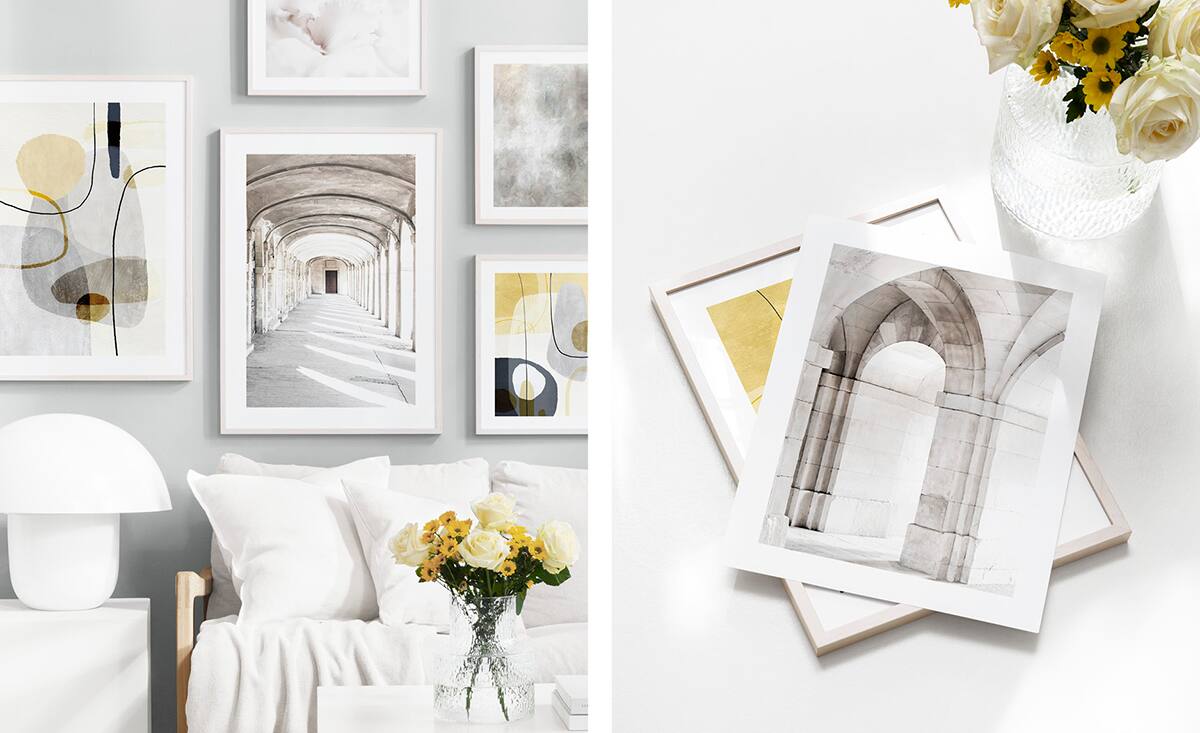 LET THE SUNSHINE IN
Bring extra warmth into your home with muted yellow accents. Muted yellow resonates well with vintage and romantic styles, but it can also tie in well with modern elements for a chic and fresh look.
COMFORT AND TRANQUILLITY
Serene Spaces is about feeling true comfort and tranquillity in your home. A great way to do this is to incorporate water elements and sky blues as part of a minimalistic aesthetic.