Trends
NEW ROMANCE: Feminine, modern & romantic
Feminine designs with hints of florals - an attractive combination of modern and antique in pink, muted colors. See below for how we choose to interpret the New Romance style.
Few things feel more important than creating a safe haven at home, where we can feel relaxed and comfortable. The New Romance style is the perfect way to accomplish it! A romantic decor style gives your home an inviting feel, and instantly makes guests feel welcome. Make the romantic style a success with the help of seductive art, antique details, and accents in a vintage pink shade.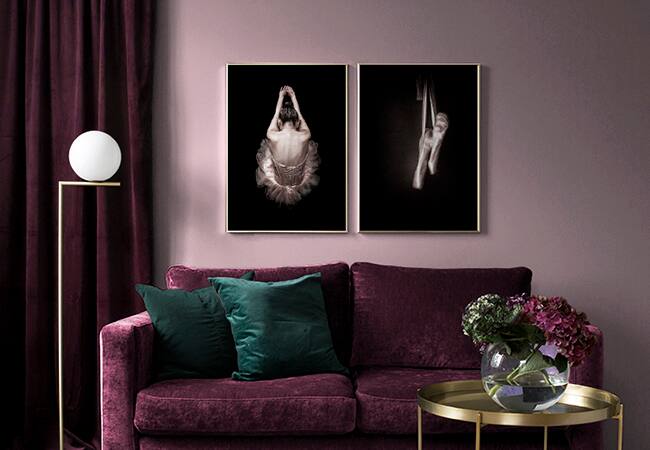 We are more than thrilled to embellish our walls with art featuring ballerinas, florals, and other motifs showcasing round shapes, soft contrasts, and a characteristic pink color scale. Try mixing antique items with new ones! Match your art in antique pink hues with modern details like a chic floor lamp, and contrast with other colors to add a modern twist to the New Romance style.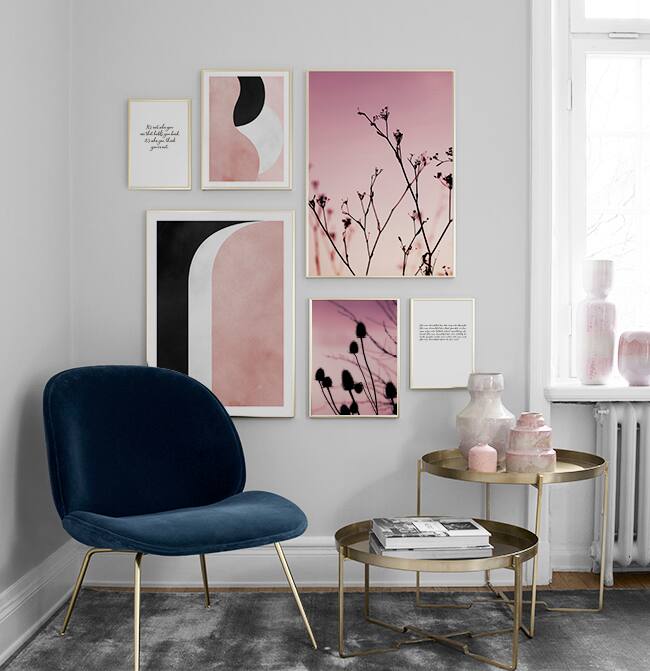 Frame your dreamy motifs in metal frames, and match with fabrics and other decor items to capture the style. Style tip: Create a gallery wall with designs you like and give your room a completely new look.
We're greeting the New Romance style with open arms, and love the idea of turning home into a romantic oasis.
Get the look with these designs: