Trends
Line art trends of the season
Line art is one of this season's biggest art trends, simple yet stunning - we just can't get enough of the lyrical lines that make this drawing style come to life!
This season we're going big - introducing line art prints in our largest size - 70x100 cm. Created by Desenio Design Studio's artists, these new line art prints really make a statement.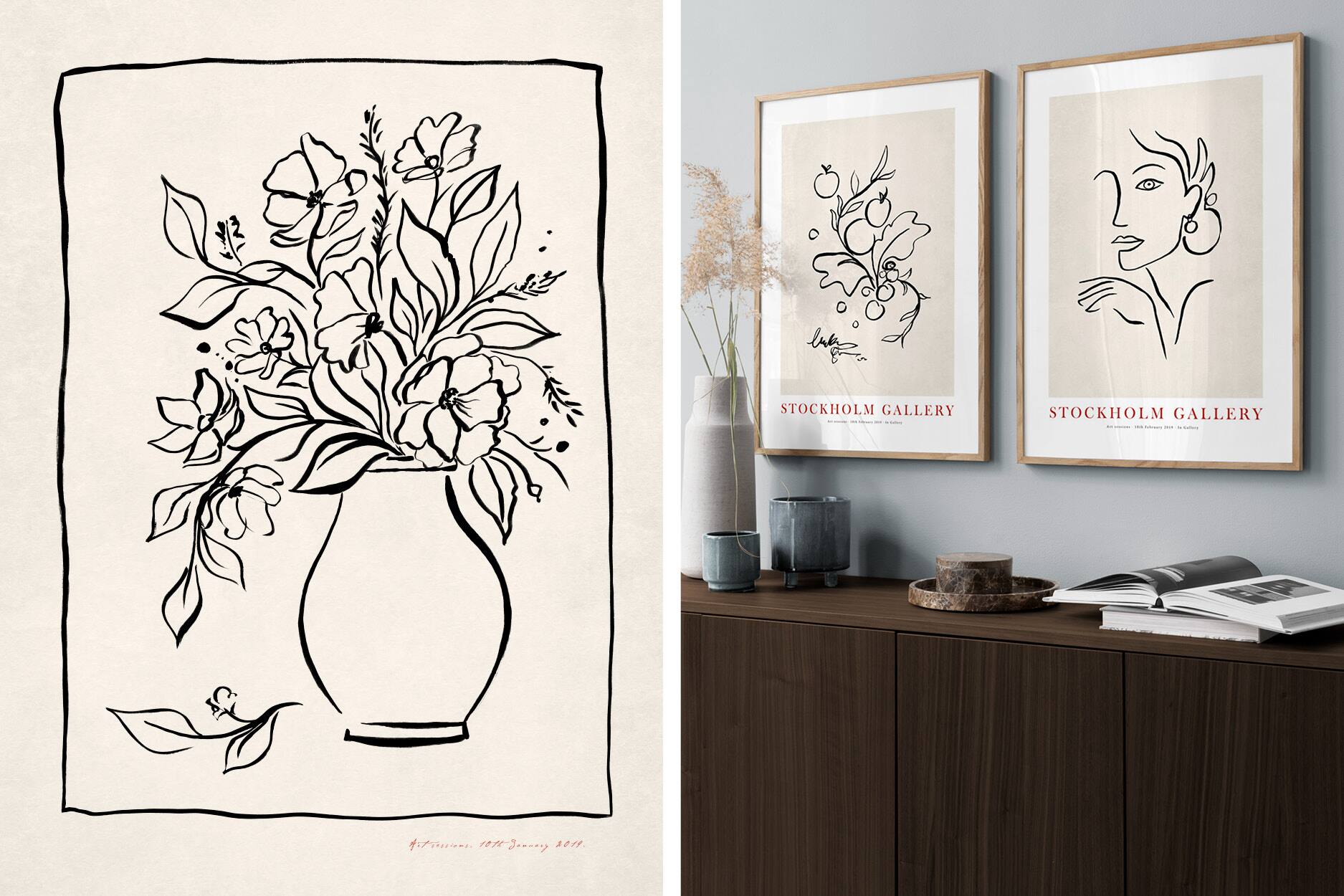 Another big trend this season are art prints inspired by the French artist Henri Matisse. The revolutionary artist, who helped define modern art, was famous for his colorful artwork and simple still life drawings. Even though the technique appears effortless Matisse said in a famous quote that it's only "apparent simplicity".