Trends
Make room for flirty pastels!
Go bold and mix colors and designs to create a flirty and energetic feel in your home. We're decorating with vibrant pastels that give off positive vibes for a summery feel in our decor.
Make your walls pop!
Flirt with color! Accessories in strong colors - preferably pastel tones - are taking up more space in our homes in the form of carefully chosen details, not the least in the shape of wall art. Up your accessory game by using varying shades, and adorn your walls with motifs in a pastel palette that take center stage in an otherwise pared-down decor.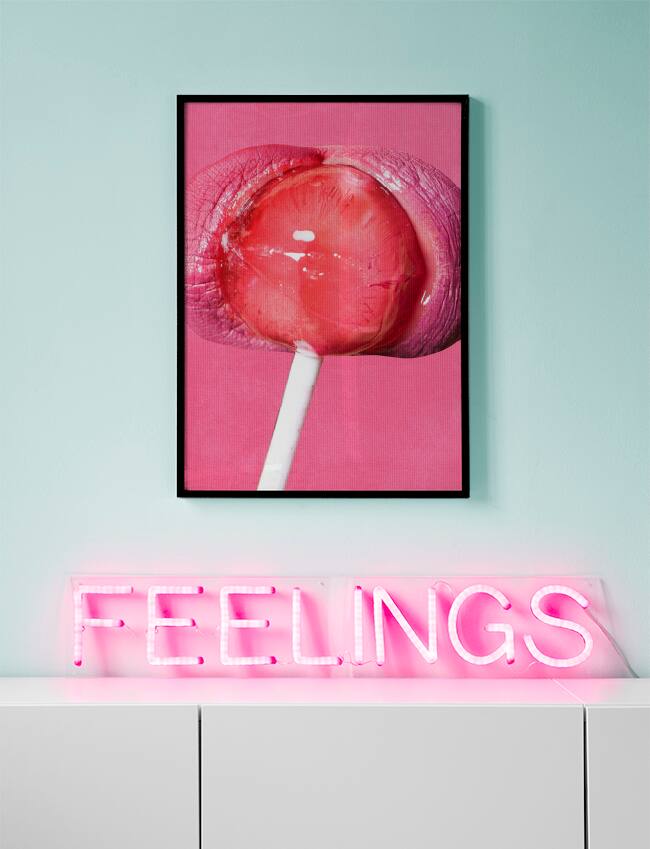 Transform the accessories in your home into a refreshing confetti of various colors, patterns, and details. Tip: Match your posters with a trendy neon lamp to take the style to the next level.
When working with a style where colorful pastels dominate, we love mixing both different colors and the style of the motifs that will grace our walls. Combine photo art, typography prints, and art motifs on an inspiring gallery wall, or put the spotlight on a smaller number of designs. If you're looking to avoid the typical cutesy pastel style, an alternative is to contrast with bolder designs, and combine e.g. green and pink for a nice balance.