Trends
Metallic Mood – Style with luxe metals
Dominating the interior design scene this fall are blue and green hues paired with metal and sumptuous velvet fabrics. Decorating in style doesn't need to cost a fortune - continue reading for simple hacks on how to master the trend.
Metal:
A sophisticated complement to the season's dark color palette is found in the shiny metals on décor accessories.
Our latest arrivals feature heavy influences of gold, graphic elements, and typography that perfectly reflect the season's trends. We love everything shiny, and hope that you will, too!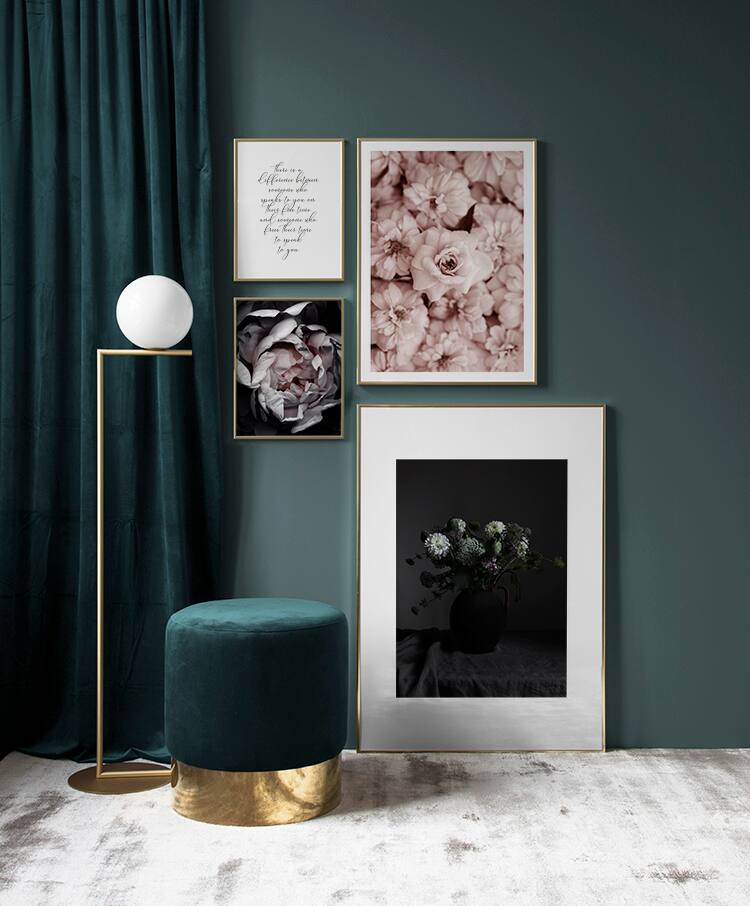 Velvet:
The fabric that is making an appearance everywhere! Give your couch a new slipcover, spruce up your windows with new curtains, or update your pillows with a luxurious, soft pillow cover.
Blues and greens:
The season's it-colors are dominating our choices in furniture, wall colors, and fabrics. A darker base gives the home a more tranquil and intimate feel.