Trends
A timeless classic: monochromatic art
Opposites attract - put the spotlight on your walls with black & white art! Monochromatic art is timeless, sleek, and goes great in most interiors.
Hats off to blue, pink, and green, but sometimes it's the monochromatic scheme that we crave! The trend has long dominated in the Scandinavian home, and we understand why: black and white decor is a classic that stands the test of time. Read on and get inspired by how to decorate your living room with our new black & white arrivals.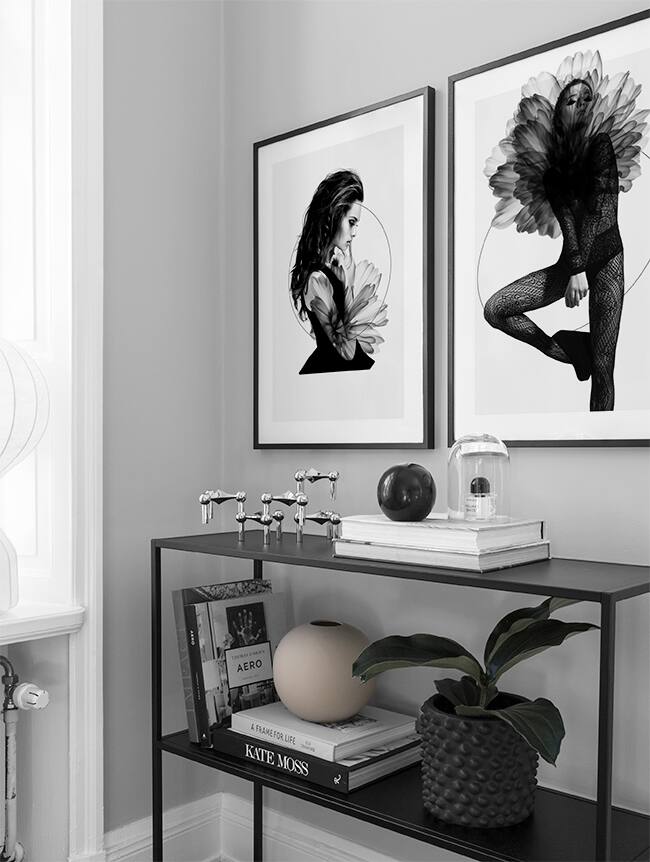 Imperfectly perfect or perfectly imperfect? A gallery wall feels well-balanced thanks to the absence of color, and lends a sense of integrity to your decor. Snapshots, portraits, and vintage motifs pair very nicely. When it comes to retro-chic design, nothing looks better than monochromatic photo art.
The expression less is more is often associated with the Scandinavian design style, in which black and white photo art plays an important part. The trick is to find a balance when decorating with black & white, so as to avoid creating a cold impression. We like to combine e.g. living green plants to give our space a more lived-in feel.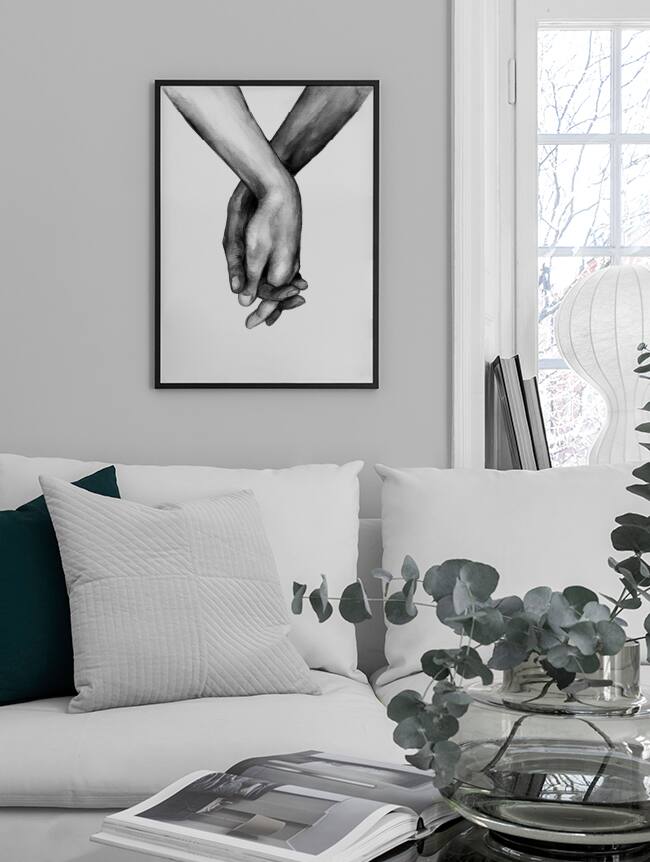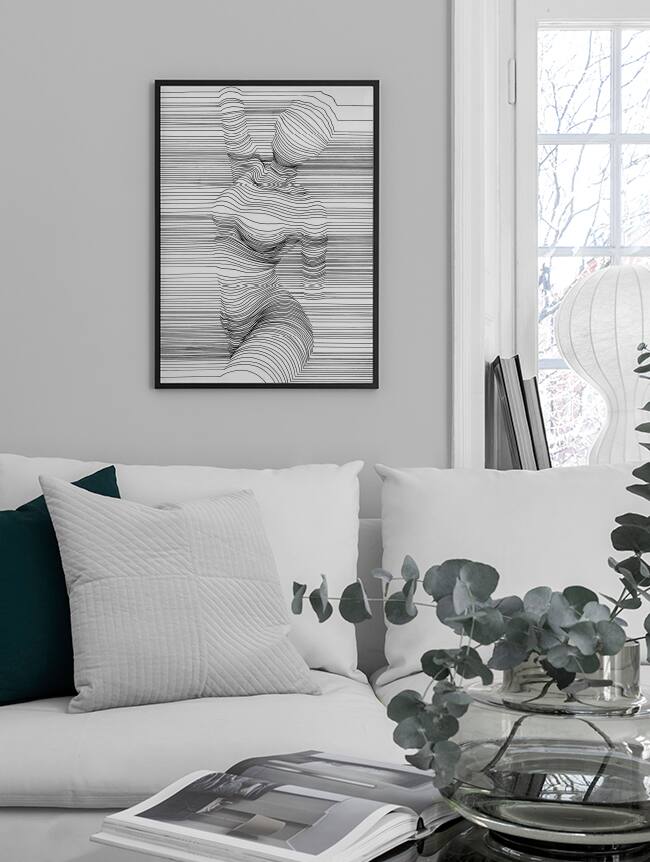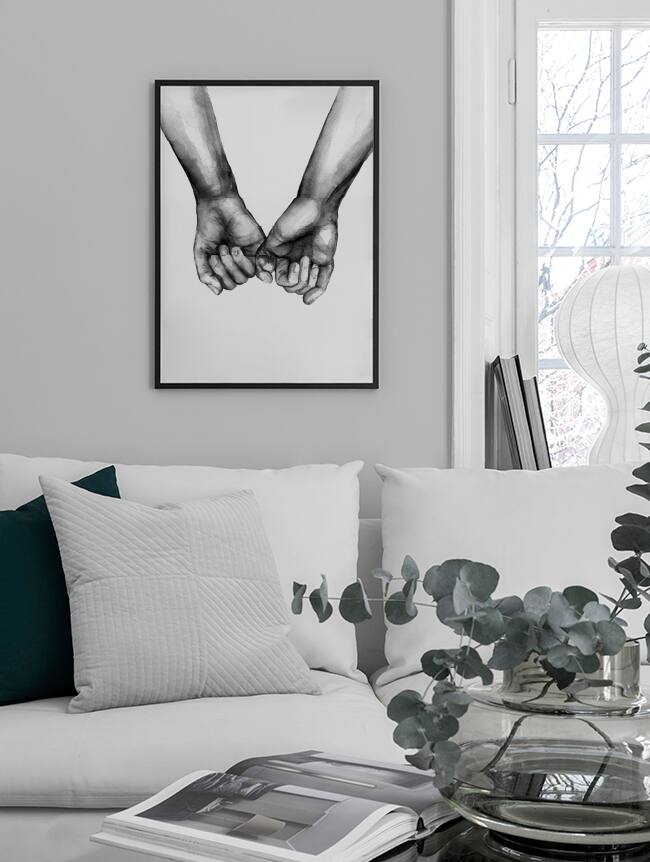 These hand-sketched posters make for an attention-grabbing addition in the room.