Trends
New Year, New Trend: Green hues to the max
New year - new trend! Right now the color green is dominating the design scene and we are seeing it on everything from soft velvet sofas to wall art. Combine with warm metallics to give your home a trendy, art deco-feel.
Dominating now are various nuances of green, and if it were up to us, we'd decorate our spaces with the color from floor to ceiling. The fact that green is often associated with the forest and nature is nothing new - the color is known to have both a calming and re-energizing effect on many of us. In an increasingly connected world with less time spent in nature, it feels appropriate to bring a part of its beautiful color palette into the home.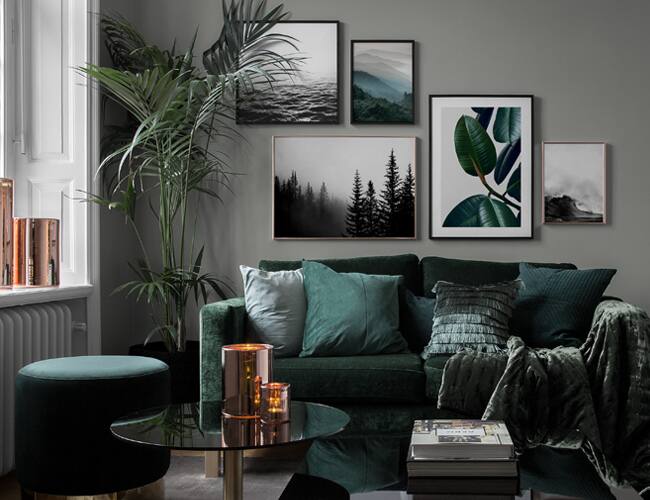 Soft green velvet, large green plants, and prints featuring motifs in various greens - yes, yes, and yes! From moss green to petrol, all shades of green are having a moment. Among our newest arrivals, you'll find many posters inspired by the forest's gorgeous palette.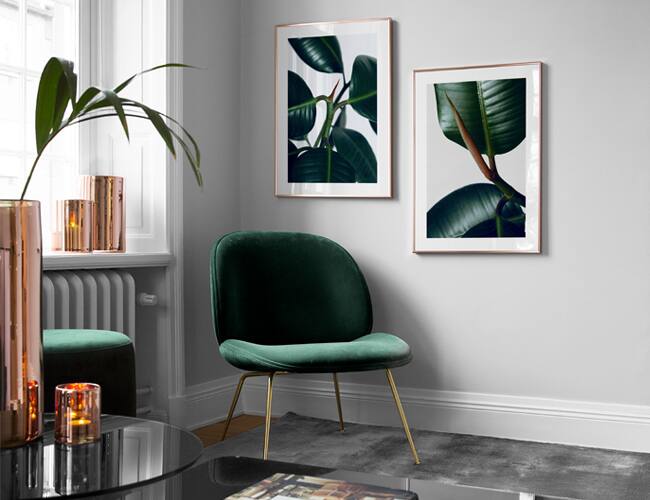 The color green is a simple color to incorporate and is sometimes referred to as the eye's best friend. A real eye catcher that we love to pair with decor accessories in the same color, in everything from pillow cases to beautiful wall art. Tip: To create a sense of luxurious unity, combine green with warm copper metallics.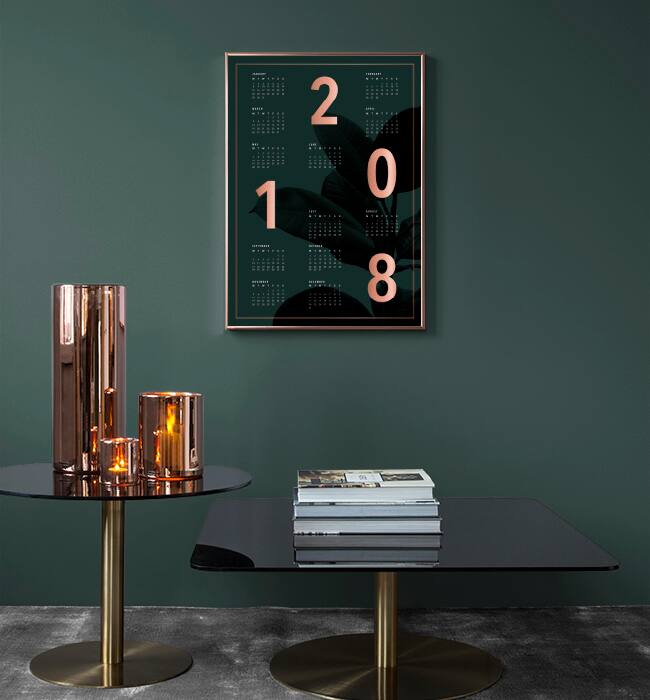 You haven't missed our popular wall calendars in green shades, have you? The perfect detail for the hallway, kitchen, or bedroom - find them here. Keep track of the days in style!