Trends
ROMANTIC BAROQUE
We guide you to one of the season's hottest decor trends, which draws its inspiration from a bygone era. Keywords for the style are romance, patterns, femininity, and gold details.
The motifs are a nod to a bygone era, the Baroque period, which dominated design, literature, and architecture during its peak in the 17th century.
Fast forward to 2018, and we are cherry-picking our favorites from the period, while adapting the trend to modern rooms and decor styles. We're seeing an interest in classical forms of craftsmanship, but modified to present-day materials and conditions.
Keywords for the style are romantic, feminine, historical references, craftsmanship, large-scale floral patterns, mirrors, and gold details.



The Romantic Baroque color scheme ties in pink, brown, orange, and red hues with touches of burnt shades.


Romantic Baroque can be seen as a contrast to a minimalist and pared-down style, and is dominated by large-scale floral patterns, gold details, and a pink color palette.
A daring decor mixes all elements of the style - from elaborate furniture to large mirrors and patterned wallpaper.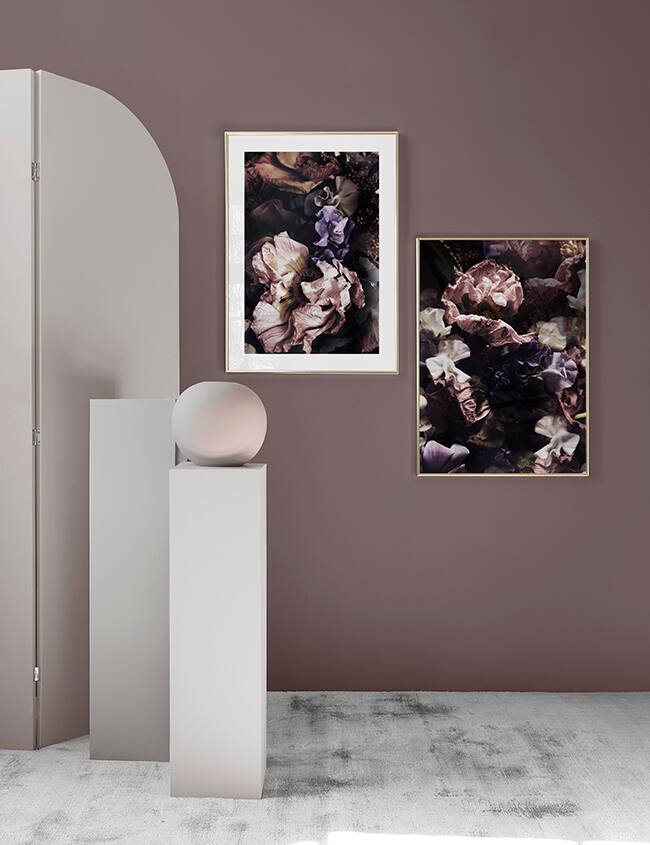 The Scandinavian, more understated style picks up on several elements typical of the Baroque era and walls are adorned with posters featuring flowers, lending a romantic overall feel to the room.