Trends
Color trends- Mint and Peachy Pink
This season's trend palette is all about pastels- we mostly see light blue and pink in combination with mint green. Our Creative Director, Annica, shares her ideas on how to easily decorate with pastels!
As a Creative Director at Desenio, a lot of time is spent researching and capturing the latest trends within design and interior decoration. Read our interview with Annica and receive plenty of ideas on how to decorate using the trendiest colors of this season.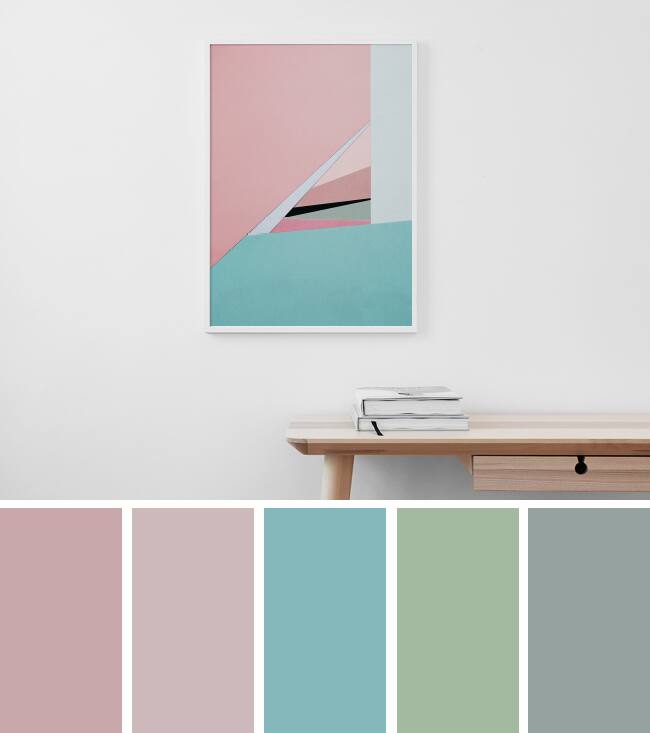 What are we influenced by at the moment?

The influences that come with spring and summer are many and we can see an ongoing trend within the botanical and exotics. The color scheme is especially dominated by pastels, both within fashion and interior decoration.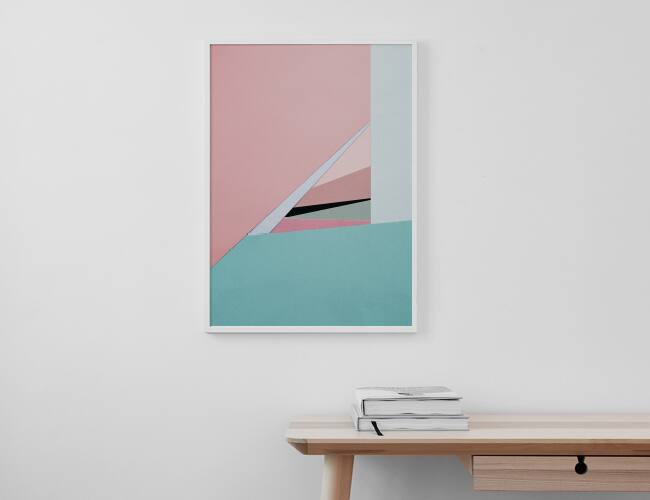 What colors are worth investing in?

Right now the pastel palette is very trendy where pink, light blue and mint are the dominating colors. This season we have chosen to devote a lot on design where pink facades are in contrast to clear blue skies or green plants. These colors can of course be mixed and matched in our homes as well!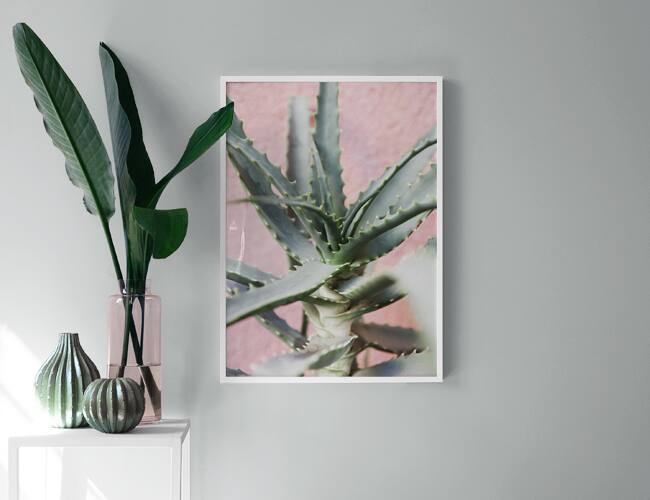 If one does not feel like going all the way and repaint walls, how can one easily obtain this trend?
Now a days it is simple to change and put a new look to one's home based on the trends of the season. Changing pillows, vases and textiles is an easy way to renew one's interior decoration. We can also see a larger interest in changing one's posters and paintings based on the season. The things we choose to frame are dependent on current trends- a new color scheme, a trendy plant or a photograph that has the right feeling to it.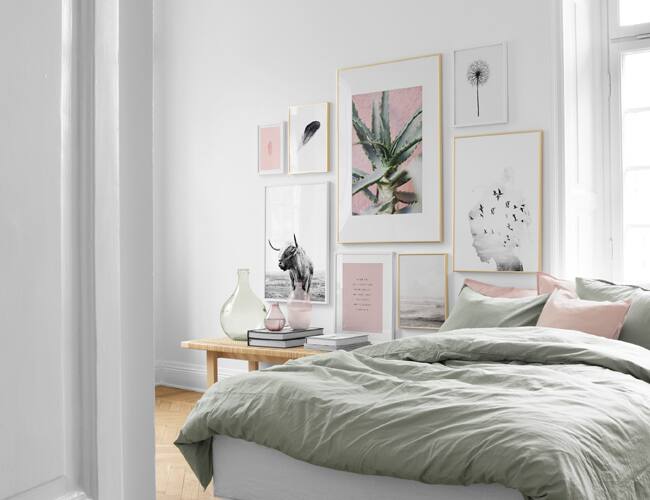 What posters are you decorating your walls with?
It is hard to choose, I have so many favorites! If I have to choose a few it will be Plant on Pink, our paper art Touch of Mint and Block with color blocks in different pastels and golden details. I also have some favorites that go in the same color scheme in our category called Photographs, for example Blue Fields, Dusty Rose and Capo D'Opra just to name a few.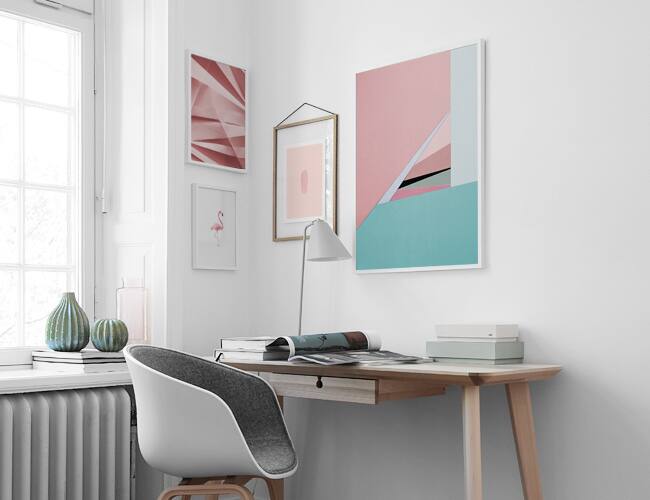 Shop this style: