Trends
On trend: tropical home decor is dominating this summer
As an antidote to the minimalist and pared-down look, we are now making room for a bolder style where less is definitely not more. Birds, plants, and other tropical influences in all colors of the rainbow are now adorning our walls, just in time for the hottest season of the year.
While minimalism is without a doubt still a strong player in interior decor, we are now shining the spotlight on a less pared-down look - the tropical trend. Here, the focus is no longer on moderation - the more patterns and colors, the better! This spirited style is all about maximizing the decor accessories, and the classical expression 'less is more' does not apply when it comes to total tropical!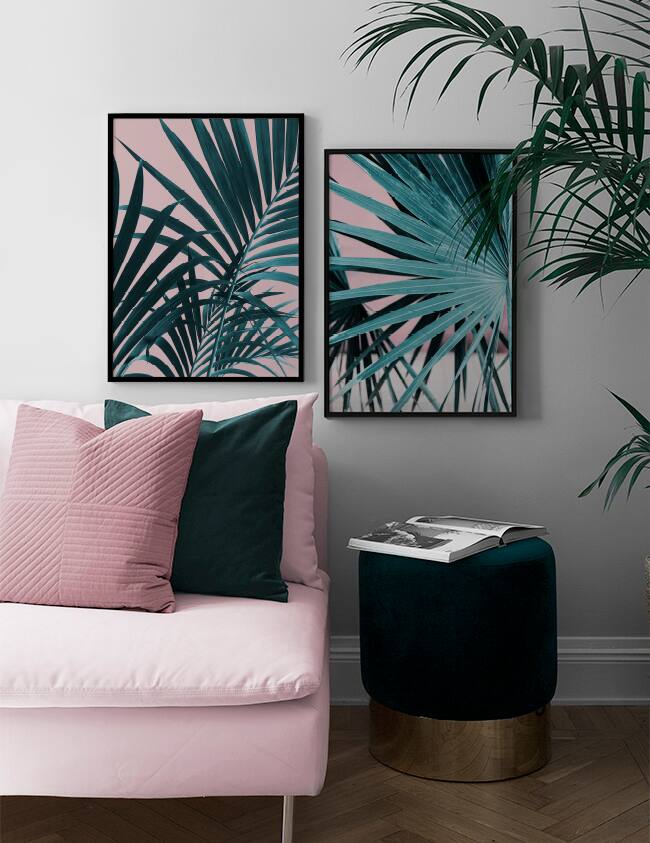 Playful designs with a palette that encompasses all the world's colors is right on point now that summer is just around the corner. Palm leaves and flamingos are just as hot as they were last summer, and we can't help but love the exotic details that get to grace our homes again this season. The designs can be seen on pillows, accessories, and, of course, gorgeous wall decor. Posters featuring palms and flamingos are a safe bet when it comes to the style, and it's easy to switch motifs according to the season.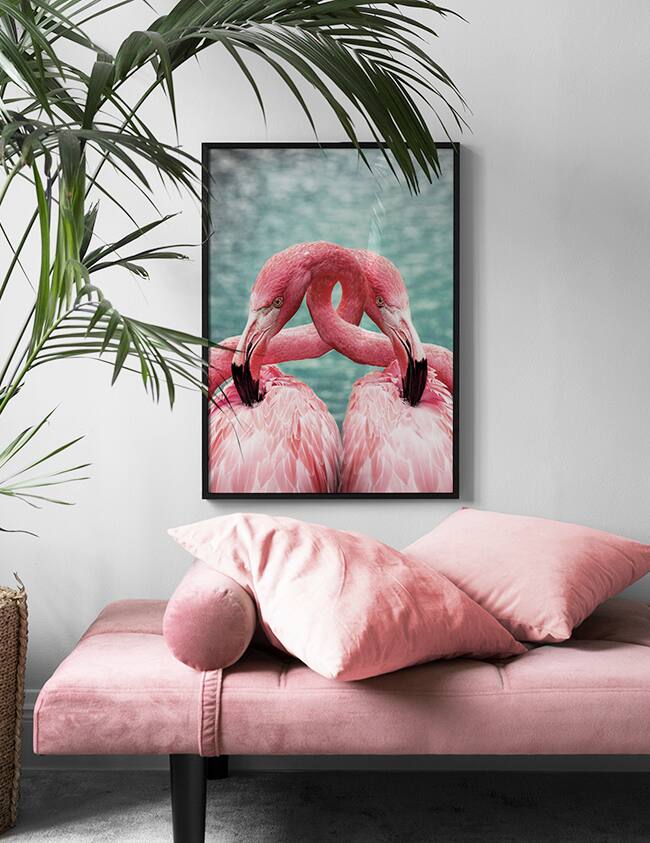 The constant stream of interior decor trends allows us to find our personal favorite - from minimalism to tropical. How are you choosing to decorate your home to reflect the new season?