Trends
Wabi sabi: Embrace the beauty of imperfection
Earth-tone shades and natural materials decorated with rustic and authentic simplicity - here's how to get the Wabi Sabi look! The Japanese philosophy that is on everyone's lips is all about finding the beauty in the imperfect.
The Japanese term wabi sabi originated in the 1400s, and often appears as a keyword in the design of homes around the world. With the reality of an increasingly connected lifestyle filled with a good amount of stress, many see the luxury of living from a less is more perspective. Living in a simpler way is also mirrored in our decor and choice of art. A mix of photo art and text prints from the Japanese philosophy takes up more room on our walls, with designs inspired by nature.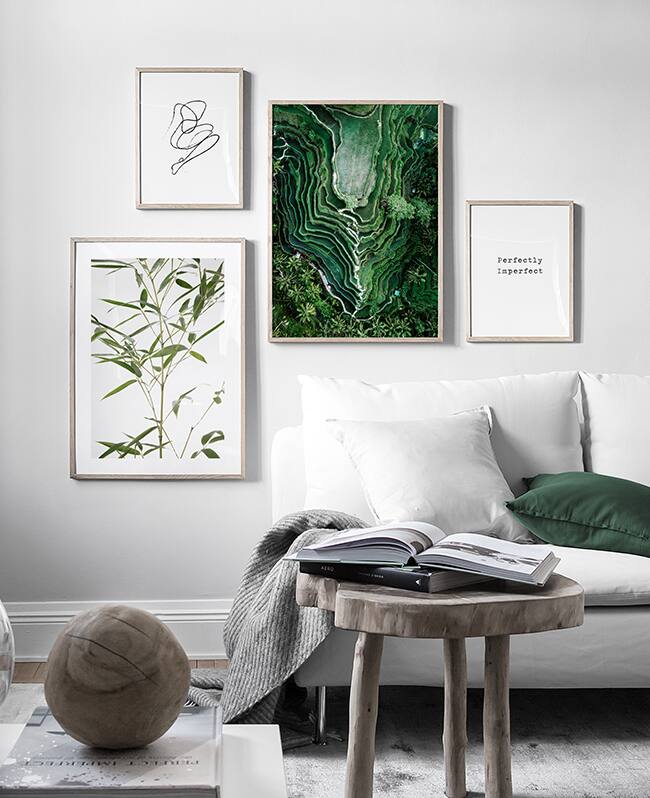 The Asian concept is making its mark on decor through its rustic feel, in which value is placed on accessories highlighting natural elements. Authentic is one of the keywords within this organic trend; accessories are often purchased at flea markets, and flaws such as scratches and aging are respected and appreciated.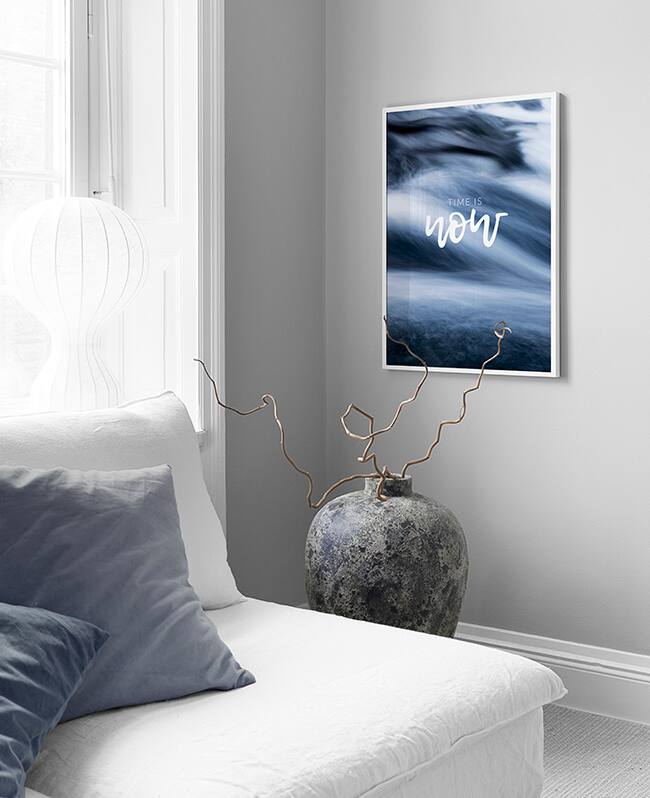 The wall art focuses on designs featuring everyday miracles: beautiful vistas, flowers, and branches. Bring a piece of nature and the simple lifestyle inside with the wabi sabi trend - in the form of posters featuring simple and organic motifs.
Create an authentic and personal home by decorating with your most prized possessions, regardless of whether they are in 'perfect' condition or not, and create a harmonious home that makes winding down easy.