Trends
We're decorating with a feminine aesthetic
Beautiful design, soft shapes, and accessories in warm metallics is how we choose to achieve the style that envelops our home in tranquility: the modern romantic look.
Soft, feminine, modern, and romantic - four keywords to guide you to a fantastic style to collect inspiration from when you want to update the look of your home. With furniture pieces designed in soft shapes, gold-tone accessories, and posters featuring vintage photography or floral motifs, you are already ahead in the romantic style decorating game, characterized by a feminine aesthetic.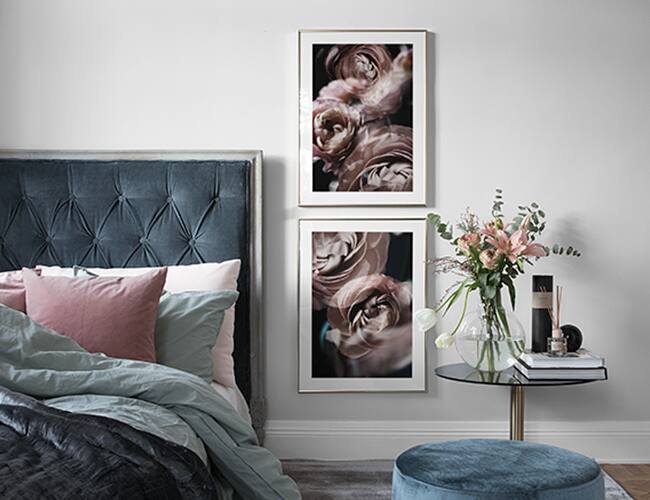 Ready to introduce your bedroom to the modern romantic style? Make your room into the serene place it should be with help from a plush headboard, a light color palette, and floral posters mounted in gold frames. Want more tips on how to attractively decorate a bedroom? Find inspiration for bedrooms here.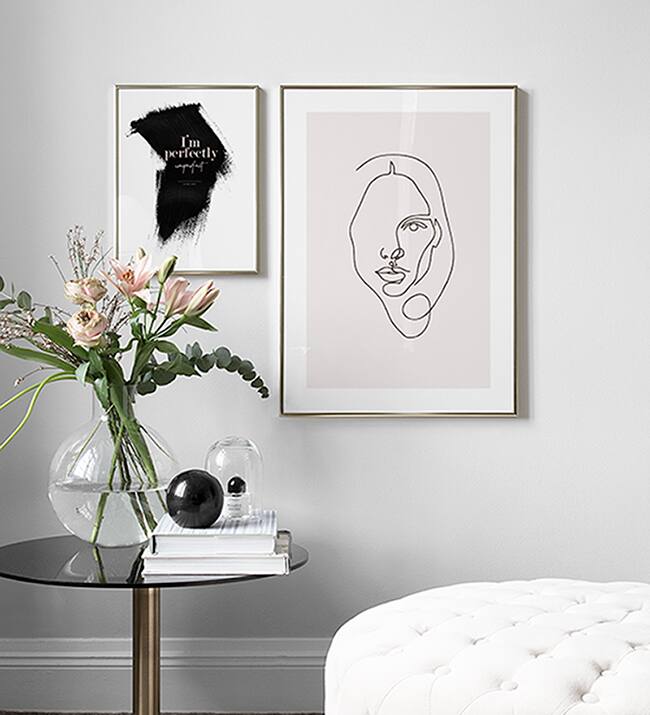 Create contrast by mixing the style's predominantly light palette and feminine touches with designs highlighting black shades, and find that happy medium between soft and hard.
Be inspired by the romantic style when decorating, and give your home a sense of both luxury and harmony - bringing out the best of both worlds!
Our favorites to help you get the look:

][ARTNR='3829]