INTERVIEW
Meet our new Handpicked-designer: Peytil
In conjunction with the launch of Peytil's very own category here at Desenio, we wanted to take the opportunity to ask a couple of questions of Eitil, the founder behind the art project. Read about how he grew up in a creative, artistic family, how he finds inspiration for his creations, and the meaning behind the name Peytil.
Eitil Thorén Due grew up in Stockholm in a Swedish-Norwegian family, and has always been surrounded by creativity in various forms. "I believe this helped shape me at a young age", says Eitil. Growing up with a painter dad and a sculptor mom has meant that art has always been an active element in the home, and it's not completely unexpected that Eitil, founder of art project Peytil and the latest addition to our Handpicked category, spends his career creating.
In 2005, Eitil and his brother developed a clothing brand - in which design became a way of expressing creativity. Then, about 10 years later, Eitil started Peytil, his current art project. The name Peytil was inspired by the nickname his mom often used for him as a child. Eitil sees the project as an outlet for continuing to express himself through drawing and painting - in addition to designing clothes for the still active clothing brand.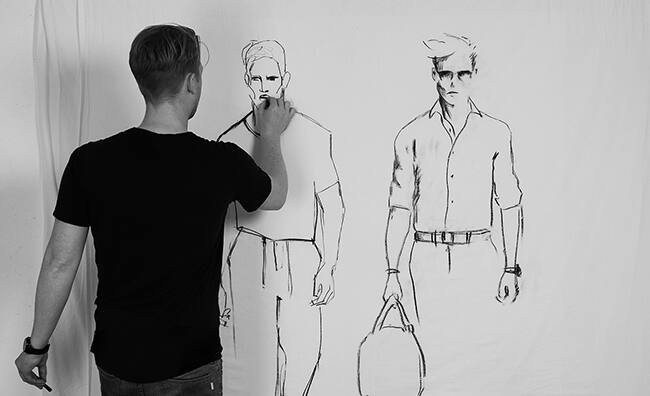 Eitil's creative process is often initiated by the desire to create his own version of something that already exists - to continue the building process. Although the products within fashion and art are different, the road to creating is similar. "There is always an initial thought or idea, but it often changes throughout the period I am working with it. Sometimes it's just coincidence that it actually turns out great."

"Inspiration is something that comes to me from every kind of source: fashion, music, architecture, or simply nature itself. Inspiration isn't really something I look for, it just happens."
A recurring theme in his works are portraits and fashion illustrations that often carry a decidedly Scandinavian air. Eitil tells us that he hasn't wanted to tie himself to a particular creative style, since he wishes to keep nurturing a broad artistic expression; however, the Scandinavian design style is still apparent. "This is after all where I am from", says Eitil.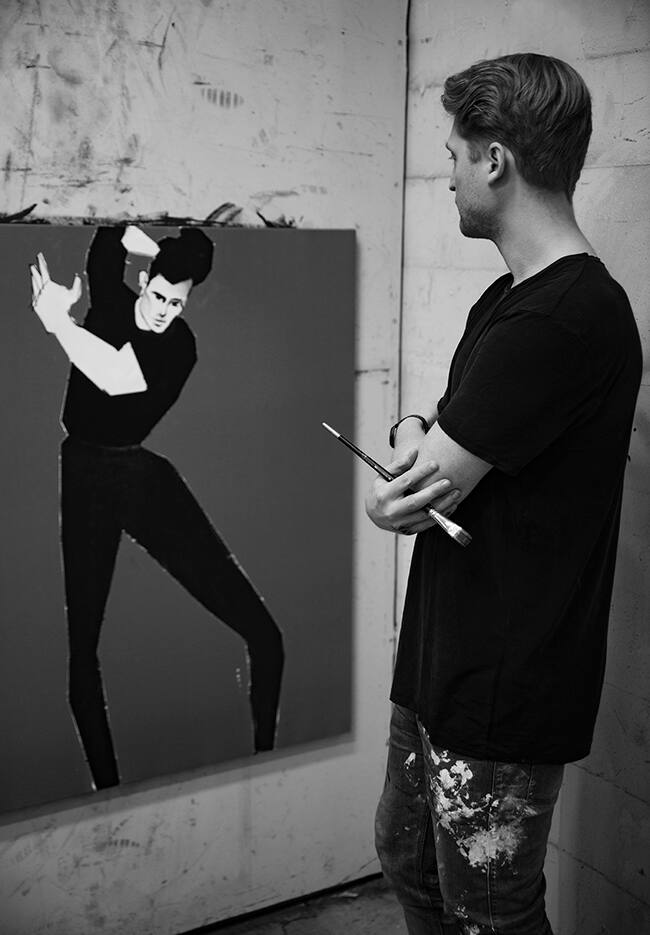 We're curious why he chose to create his artworks through a marriage of classical painting techniques and the use of digital tools: "I actually think it's a pretty natural path for someone who grew up in the 90s, when computers and Photoshop took hold, coupled with having artistic parents."

Eitil tells us that in terms of the art project, he doesn't have a particular goal, but is rather looking to express the things that he himself enjoys. Despite this, he admits that it's rewarding that people appreciate the art he creates and that he's more than happy to see it continue to grow. Are you as big of a fan of Peytil as we are? Have a look here to see all available pieces at Desenio.