Trends
Transitioning to a light and elegant decor scheme
Lighter shades paired with luxe materials, such as velvet and brass create an inviting home atmosphere that we are more than happy to greet the new year with.
Tailor your home decor to the season by welcoming lighter days with minimalist design. The focus is on beautiful details and luxurious materials - all centered around the light and powdery shades that we are craving now that we are headed towards lighter and brighter days. Which accessories will you be adding to give your home added elegance?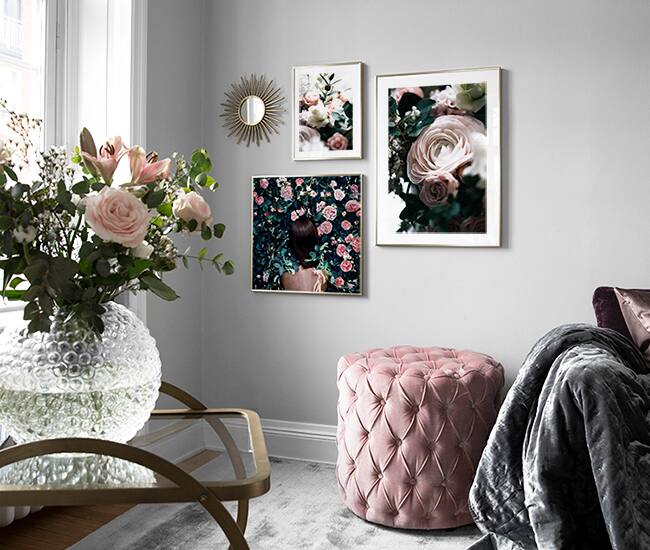 Get the style by decorating in powdery colors paired with black & white for a striking contrast. Velvets and brass are recurring materials, and feel both luxurious and more stylish than ever! Why not take the look for a spin by accessorizing with a poof in pink velvet, brass candlesticks, or a luxe throw?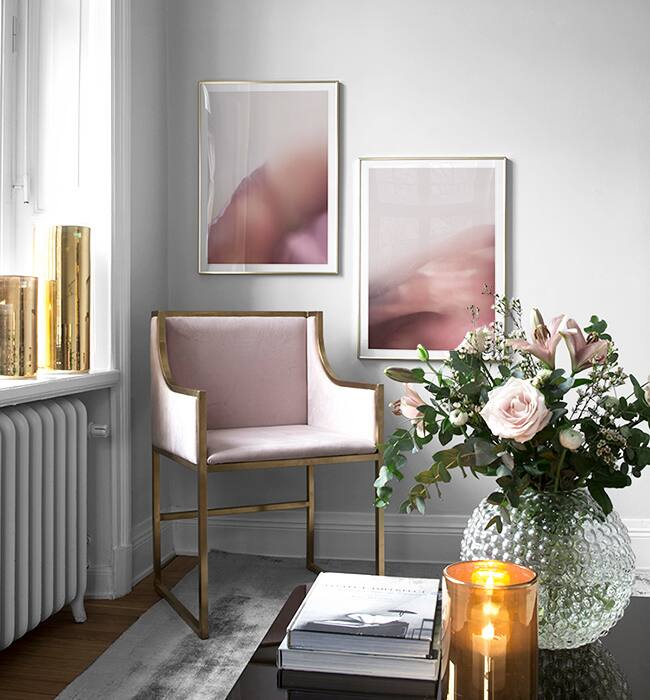 In stock right now is a wide selection of our bestselling posters with florals in wispy shades, and vintage-inspired black & white portraits - all with a romantic vibe. Combine poster motifs with decor items in a similar sophisticated style to infuse just the right amount of elegance into your home.
Add an elegant and welcoming touch to your home with décor that takes its inspiration from the feminine and romantic – an experience your guests are not likely to forget any time soon.